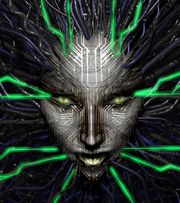 Seriously, I can't believe you just asked me that! OK, all right, fine! How about this reason? Seems as good as any. I do all the wonderful things I do because I want to see the miserable look on the faces of people like YOU when you're wallowing in despair, dismay, grief, frustration, misery...all sorts of other unpleasant nouns... I guess you could say I'm bored. At least misery is interesting.

—Yuki Terumi, BlazBlue: Continuum Shift
You're really going to be glad when you defeat these characters in your games. That is, unless you're playing as them.
The following series have their own Complete Monster pages:
---
Examples of Complete Monster/Video Games include:
Sakaki of .hack GU was merely annoying and overzealous at first, but later revelations removed any kind of sympathy fans might have had for him. Specifically, the revelation that he had been manipulating and controlling AIDA behind the scenes, and that his ultimate goal was to use AIDA as mass mind control over all of humanity. But the biggest blow against him was his treatment of Atoli, who had long been one of his strongest supporters. Turns out he had met her on a suicide website, preyed on her fears about being alone and considered worthless, effectively brainwashed her into depending on him, and then Mind Raped her to bring out the power of her Epitaph. When all of his plans fail and he gets infected with AIDA himself, he then spends the first half of the final volume putting together a sadistic tournament for the sole purpose of making Haseo and the rest suffer (harming quite a few others in the process), and laughing at the pain he's causing. His comeuppance (

getting the tar beaten out of him by Haseo and then PK'ed by the Azure Knights

) was most satisfying indeed.

Gentarou Hongou, more commonly known for his code name Ace,

in the visual novel 999: Nine Hours, Nine Persons, Nine Doors was first introduced as a

seemingly kind, helpful and altruistic old man.

However, after his real identity as the CEO of Cradle Pharmaceutical and role as the main architect behind the First Nonary Game was revealed,

Ace's

true personality was shown. Nine years prior the events of the game,

Ace created the Nonary Game as a chance to cure his prosopagnosia, in which he was unable to distinguish and differentiate human faces. The Game consisted of eighteen children his men had abducted from various hospitals. Eight of them were put in Building Q in Nevada and the rest at a sinking ship named Gigantic. In this cruel game the kidnapped children had to use morphogenetic fields with their counterparts to solve various puzzles in order to escape the sinking ship. After an underground detective named Seven managed to rescue the remaining children, furious Ace managed to capture Akane (code named June) and shoved her inside an incinerator. Frightened and unable to solve the puzzle, June died when the countdown of the incinerator came to an end while Ace sadistically peered her from the window and was reluctant to help her. During the events of the game, Ace murders three of his colleagues from the past in order to keep his reputation clean, manipulating the 9th Man (real name Teruaki Kubota) to enter door number five alone and shoving Nagisa Nijisaki behind door number three. Both of them died when a bomb inside their gut ignited. Later he murdered Kagechika Musashidou in the captain's quarters with a nearby axe. After his real identity was revealed, Ace kidnapped Lotus and tried to escape the building with the help of her bracelet, intending to leave the rest of the players behind to die. In the alternate Safe Ending route, Ace was depicted as even more monstrous, as he sadistically gloated at Snake how he had murdered his sister, Clover, earlier. After Snake, mortally wounded from Ace's revolver, grabbed a hold of his foot, Ace showed his cowardly side, begging for him to release and save him.

In the end,

Ace

was nothing more than a cruel, selfish man and nothing than he merely pretended to be. Indeed, like Junpei said in the True Ending, after

Ace

had surrendered and confessed his sins, Junpei couldn't forgive him.
Alice: Madness Returns has Dr. Bumby, Alice's shrink who uses hypnosis in order to erase Alice's traumatic memories of her family's death. The reason being that he's the one who started the fire that burned down her house in an attempt to hide his tracks after raping Alice's sister Lizzie. Nowadays he makes a profit on the side via pimping the children he's brainwashed and broken into Empty Shells. A real piece of work.
Conrad Marburg in Alpha Protocol. He's part of a conspiracy to

destabilize the world by funding terrorists so an arms manufacturer that's seeing profit loss for refusing to change it's business strategy with the end of the cold war can simply have a new cold war to thrive in.

He puts Mike into a Sadistic Choice where he must

choose between stopping the bombing that's his part of the job, or saving Madison Saint James, an innocent civilian who stumbled on the assassination contract Marburg put out on Mike and got involved just trying to warn him. To make matters worse, if the player is playing Mike as a decent guy, he and Madison have either become fast friends or have gone beyond being friends.

There is no third option, and Marburg delights in taunting Mike over it. During the boss fight, if Mike kills Marburg's mooks, Marburg will freak out about it, but far from generating sympathy, it's clearly Moral Myopia at work. As a bonus, if Mike is being played as cold, professional and uncaring for others, Marburg will like him. Worst of all, although it is possible to kill Marburg, ensuring that the right condition is met can be a Guide Dang It.
Alter AILA: Psycho for Hire Red joins The Empire simply because it's the strongest of the factions and allows him to direct his bloodlust at the Imperialists' targets. An Ax Crazy lunatic who favors strength above all else, Red spends the game brutally murdering or attempting to murder everyone in his path and has designs on the throne himself. He aims to backstab the Imperials and take over himself before reigning as The Caligula.
Amateur Surgeon: Dwayne Pipe used to be Dr. Bleed's student, but grew bored of his teachings and showed his true colors by poisoning and killing his teacher's patients (two of them being Aureola's parents), leaving Bleed to take the fall. After revealing himself, he poisons Bleed and leaves him and Aureola to die without a single trace of remorse, only letting Alan live so he could see his loved ones die in front of him. In the sequel, he becomes a madman obsessed with revenge, ruining Alan's life by

posing himself as the president, closing his hospitals and make him lose contact with his family

. And if that wasn't enough, he not only forces his loyal aide Bradley to kill Alan after the guy saves his life, but once he discovers he's Alan's grandson, he lays a brutal beatdown on him, just to spite Alan further. In a series full of sympathetic criminals,

Dwayne

proved himself to be a sadistic, revenge-obsessed individual whose crimes stand out in an otherwise lighthearted game.

Baron Alexander

from Amnesia: The Dark Descent. Not only in flashbacks show him

capturing human and animals to extract Vitae through torture

but also manipulated Daniel into kidnapping villagers and murdering them.

Justine Florbelle

in the DLC of the game is a narcisstic psychopath who murdered her father with the family's star-shaped soapstone. She buried her father's corpse under the mansion in the family crypt. As the sole heir, she eventually took over the Florbelle estate and later pitted three men who all had feelings for her against against one another, eventually leading to their downward spiral into madness and destruction.

An online game, Anaksha Female Assassin is brimming with them but the worst is the Big Bad, Vincent St. Claire. Prior to the events of the game, he raped and murdered his pregnant wife Zara. in the present, he poses as a school principal to hide his criminal empire. He uses this position to sell drugs to students, in addition to running an operation to sell women into sexual slavery. Finally, he tries to blow up his school and frame Anaksha for it to get revenge on her for interfering with his crimes.

Another mission has you murder three child rapists who kidnapped a little girl, raped her, and tattooed a word "whore" on her body. The girl later died in the hospital.

Old King from Armored Core 4A. A member of the Well-Intentioned Extremist group, Orca, this guy seems to just be along for the ride. The other members are out to break corporation control and expand out to space. Old King? He wants to kill everyone in the colonies, just for shits and giggles. Getting better, he gets you to do it. That's 100 million dead for the record. You cross the Moral Event Horizon so hard that: The Big Bad, the Lady of War, the Cold Sniper, Roadie, and your own Mission Control, join forces to kill you. If you win, you apparently go on to do even worse.
Arcanum of Steamworks and Magick Obscura has "Sir" Garrick Stout, the Melee master. He challenges his rival, Adkins Chambers, to a duel because he wants Adkins' betrothed, and when Chambers yielded on defeat, Stout cut his eyes out. He later ropes the player into rescuing the lady and tries to force her into marriage by offering her a blindness-curing potion. Suffice to say, giving him his comeuppance has never been so sweet, and even on an evil play-through it's hard not to kill him. Oh, and if you duel him he'll usually start by severely poisoning you (which is kinda annoying since he has the only free sample of strong poison out there). Stout is such a bastard that even the game considers double-crossing him and killing him immediately after receiving both Melee Master training and the blindness-curing potion to be the noble solution to the paired Melee/Dodge quests.
Asura's Wrath has two clear cut examples among it's cast, the first being Sergei of the Seven Deities. While all of the Deities are unlikable assholes to some extent save for Kalrow and Yasha, Sergei takes the cake even among them. While the rest of the Deities nuke cities and harvest souls in order to combat the chaotically evil Gohma and view it as a necessity, Sergei is a psychotic sadist who finds beauty in the destruction he causes and relishes any moments he gets to wipe out humans. It gets even worse when he reveals that he murdered Asura's wife and Yasha's sister Durga while he kidnapped Mithra for the war effort, and he gloats about this to both Asura and Yasha's faces. What makes this heinous is the fact that it's heavily hinted that he didn't need to kill Durga, he just did it to piss off her loved ones. Him

getting his head smashed open by Wrath Asura

is well deserved.

The next example is a BIG spoiler: Chakravartin the Creator. Chakravartin is a callous and uncaring god who creates entire civilizations and planets, but soon grows bored of them and begins to cause destruction as he sees fit until he finds someone to inherit the job he couldn't bother doing, and isn't afraid to destroy and recreate planets until he gets the intended results. It was he who created the Gohma in order to test the Tastrium Civilization's resolve, never mind that it led to Deus murdering the emperor and starting a bloody campaign that involved massacring humans and using their souls to fight off the Gohma. He tries to paint himself as a well-meaning extremist, but his words ring hollow and Asura does not hesitate to call him out on his bullshit when offered the position of Redeemer by punching him in the face, which causes Chakravartin to drop the calm, friendly act and reveal himself as the heartless, sociopathic monster that he truly is. Funnily enough is that at the very end of the game, every major character has been reincarnated in the present day, and most of the villains have become better people in the new life. And by most villains, yes, that means even Sergei! Chakravartin is the only one who doesn't come back which means that while even a fellow monster like Sergei at least got a second chance at life albeit without memories of his previous incarnation as well as a new personality, Chakravartin was so bad that he was pretty much wiped out from existence.

Jon Irenicus. Shadows of Amn starts with his torturing the Player Character, and continues with a tour of his dungeon where you find out that he has killed two of your party members from the previous game and cut one of them apart while making your innocent little sister watch, and keeps people floating in jars in perpetual pain and madness, and stuff like that. One reviewer at Amazon.com gave the game an extremely negative review after only playing this part and quitting in disgust, saying that Irenicus "defines evil". And Irenicus does all this with complete indifference. He doesn't enjoy, justify or regret it. He just has no regard for the suffering of others whatsoever. Even his Freudian Excuse is something he only got after already trying to leap the Moral Event Horizon (although those initial crimes seem tame to the player compared to his others, as we don't get to see what would actually happen if he killed the Tree of Life). His former people and most of the playable characters also think of him very much in Complete Monster terms. The fact that he is made to appear as an unbeatable, irresistible inevitability that your character is helpless against only adds to the desire to finally kill him.

Quaestor Verus

from Baten Kaitos Origins qualifies big time. Acting under the guise of a Reasonable Authority Figure, he coldly masterminds the plot to

become the Emperor

by taking advantage of everyone else. Before the game's events, he

uses a just born baby Sagi (whom he may have fathered through rape) in a lethal experiment that fuses pieces of dead evil gods with living beings

. During the game, he orders Shanath (a massive Jerkass in his own right) to cross the Moral Event Horizon by

taking Sagi's mother Gena's wings off in the public election speech

...just to smear on the reputation of someone getting in his way. Later on, just as

Baelheit

is about to consider a Heel Face Turn,

Quaestor Verus

shows up, murders him, and starts gloating about all his deeds. It's incredibly satisfying to see Verus' own machina turn against him and devour him alive.

Wiseman. While its (?) values that lead to the attempt at one of the creepiest Assimilation Plots of the age may be incomprehensible, there are some things that just lack any excuse - like

killing everyone in Naos

. And making matters even worse, it is heavily implied that

Wiseman was behind Quaestor Verus' actions

.

Cassandra, the Big Bad of Battetanx: Global Assault, is a malicious Queen Lord who is responsible for releasing a plague that wiped out almost all of the women on the planet. After the world tore itself apart and humanity fell, Cassandra used her mind-controlling powers to build her own empire across America and Europe. Upon discovering that Griffin Spade, along with his wife. Madison, and son, Brandon, possess the same Psychic Powers as her, she orders her army to kidnap their son and eliminate anyone in their way. While chasing them across America, Cassandra succeeds in brainwashing and kidnapping Brandon so she can later use him for more nefarious deeds. When Brandon's parents finally rescue him, Cassandra orders her troops to go after the Spade family again, no longer caring if Brandon is killed in the crossfire. Shortly before Cassandra's defeated, she tries one last time to brainwash Brandon into destroying the entire world.
Loptr from Bayonetta 2 is the Evil Twin of Loki, both having split off from the original creator god Aesir. Revealed as responsible for the evil of Father Balder from the first game, Loptr murdered Balder's beloved, the Umbra Witch Rosa and framed Loki for it to send Balder on a hunt for vengeance, as his evil plan required Loki out of the way. Loptr manipulates Bayonetta and her allies while causing death and destruction until he can seize the ultimate powers of creation for himself and recreate himself as the ultimate god anew. His evil even infects Balder to turn him from a noble warrior into the genocidal monster from the first game. He's also the reason why Balder hates Bayonetta and believes she, along with all other Umbra witches and hellspawn must die.
Beyond: Two Souls: General McGrath, Ryan Clayton's superior, is the CIA director overseeing the Department of Paranormal Activities, specifically their Infraworld condenser experiments, in hopes of enhancing the US Government and military power. When the DPA studied a pregnant psychic woman named Norah Gray, McGrath had her institutionalized and put into a permanent medically induced coma after she gives birth since she's become a liability. Years later, when Norah's daughter Jodie Holmes is recruited into the CIA, McGrath assigns her on a mission to assassinate a democratically-elected African president, having her believe him to be a dictator. Said president sought to bring peace to his war-torn country, which was made impossible due to the assassination. When the government captures Jodie, McGrath sends her on another mission to destroy another condenser in China, resulting in most of the team being killed and Ryan potentially being tortured and losing his eye. After the mission, McGrath announces his plan to have the military conquer the Infraworld and weaponize the demon-like entities within. While Jodie was promised to be set free with a clean slate after the mission, McGrath has Jodie captured, intending to place her in a coma as he did with her mother, gloating about it to her face. Despite this, he still begs and expects Jodie and Ryan to save him when the entities wreck havoc, before they leave him to his fate.
The Black Heart gives us Prince Janos of the Other World, an aspiring Evil Overlord who desires nothing but total domination over others. He launches gruesome wars of conquest against the peaceful wishes of his father the king, then kills him to usurp his throne and absorb the powers of his heart. When the guardian spirit Final steals the heart to protect it from Janos, he frames Final for the murder and manipulates his daughter Ananzi to earn her place as his lieutenant by destroying Final for him. When Ananzi discovers the truth after weakening Final, Janos kills her without remorse before destroying Final and acquiring ultimate power.
The Blackwell Deception: Gavin is a vampiric Con Man who specializes in ruining others' lives, then draining them of their happy memories, resulting in their deaths. Having kept himself alive for over 200 hundred years by regularly draining innocents of their life force, Gavin's most current victims include an elderly woman whom he tricked into making her family hate her, and a young, naive college girl he corrupted into drugs and alcohol before killing her. After executing a reporter investigating his crimes, Gavin captures Rosangela "Rosa" Blackwell, kills his Dragon when she expresses horror at his crimes, and brainwashes Rosa into trapping her best friend, Joseph "Joey" Mallone, in ghost limbo, hoping to leave him there for eternity while he continues his spree. In a video game series where antagonists are often sympathetic, tragic, or unintentionally evil, Gavin stands out as the solely pure evil villain Rosa and Joey ever encountered.
The Blair Witch Project: From the Alternate Continuity tie-in prequels, which have a Shared Universe with Nocturne, Hecaitomix is the evil spirit behind Elly Kedward and Rustin Parr, starting the Blair Witch legend, and the true source of the curse. Angered that he is no longer worshipped, Hecaitomix spent centuries torturing and killing, children specifically, with the goal of wiping out the human race and ruling over what's left. Hecaitomix disemboweled a child, dubbed the "bleeding child", and kept him alive to feed on before trapping the child in his realm. He also conquered a spiritual realm and turns the spirits there into demons. Hecaitomix has Robin Weaver abducted and attempts to possess her, and in the ritual traps children's souls and keeps mutilated victims alive and conscious. He bargains with a man to cure his blindness and turns him into another demon to do so. After Rustin Parr's killing spree, Hecaitomix possesses Kyle Brody to use him as a new vessel, before moving on to a local pastor and plots to abduct Mary Brown to subject her to the same fate as he did the bleeding child.
The main character in the Blood series, Caleb, started out as a sociopathic Wild West gunslinger. Then he met his beloved Ophelia, who introduces him to the satanic cult of the Cabal, and he just gets worse from there. And then he's killed by his evil god, only to come Back from the Dead and slaughter his way through every living thing he sees, laughing all the way.
Bravely Second: Lord Providence, the master of the devious fairy Anne, is the ruler of the Celestial Realm and the source of all the game's misfortune. After his takeover of the Celestial Realm, Providence nourishes himself off the utter despair of a woman named Vega, feeding off her depression over being separated from her lover Altair in the Celestial Realm. In a bid to completely break Vega, Providence corrupts Vega's positive memories and turns them into the nightmarish Ba'al and orchestrates a scheme to have his servant Anne remove the Moon from Luxendarc, planning to allowing the Ba'al to ravage Luxendarc before he plunges the world into despair and annihilates it - all for the purpose of permanently breaking Vega's lingering hope so he can feast off her despair forever. Having Anne first remove Airy and Ouroboros as a threat to his plans, Providence oversees Anne's complex manipulations and gives her the order to utilize the Ba'al Diamante to raze Luxendarc in the second timeline. After Anne's defeat and Altair is reunited with Vega through the will of the heroes, Providence personally confronts the heroes and continues to leech off Vega's lingering despair to empower himself, cruelly stating that obliterating Luxendarc would be so pointlessly absurd - something he considers delightful. In the final battle, Providence directly addresses the player themselves, and turns the game against their control in an attempt to delete their save file. A nightmarishly callous sadist of a god, Providence's plans don't necessarily entail the catastrophic damage that Ouroboros does, but makes up through the sheer pointless cruelty of his plot.

Dr. Qada, the Salve-Maker of Eternia's Black Blades, is the Duchy's resident Mad Scientist and an obese psychopath who stands leagues over his more sympathetic compatriots. An utter sociopath willing to sacrifice leagues of Eternia's own men against the order of his superior Kamiizumi in the name of research, Qada's experiments with the horrific Toxic Mist—tales of which are relayed through the ghosts of his victims—killed thousands of men—including some of Eternia's own swordbearers—and ruined parts of the land itself, with Qada studying the effects of his work on the infected corpses. Qada, as The Medic, also helped to heal both sides of Luxendarc's conflict, purely so he could use their healthy bodies as test subjects for further research. Qada's ambition extends to planning to wipe out the Council of Six with his equally-treacherous compatriots Fiore DeRosa and Erutus Profiteur to take over Eternia themselves, with Qada planning to unleash a fatal plague through Luxendarc and being completely unsure as to whether he wants to be remembered as a gloried hero for providing an antidote or a vile, disease-spreading madman. The vilest of the Eternian forces in every world he's seen in, Qada's own superior Kamiizumi is reviled by him and kills Qada himself in one of the parallel worlds as a testament to Qada's endless, amoral thirst for knowledge, no matter the cost.
Airy, fittingly titled as "the Evil One", is the Piercer of Boundaries and chief servant to the evil god Ouroboros. Posing as a helpful fairy ally to the Warriors of Light in their mission to reactivate Luxendarc's corrupted crystals, Airy is in truth behind the opening of the Great Chasm and the wide swath of destruction it caused throughout Luxendarc, traveling from world to world and manipulating the heroes into purifying the elemental crystals and thus linking those worlds to Ouroboros. Airy takes sadistic delight in manipulating the heroes like puppets and butchers them after she is done with them, having repeated the process with tens of thousands of worlds over a course of millions of years. Once she's ousted as Ouroboros's servant, Airy, in the false ending, quickly slaughters the party while taunting them about how she's manipulated them. Forced to rest in the Dark Aurora after being cheated of purifying the last crystal, Airy, once confronted by the revived heroes, decides to torture the warriors of light for five thousand years to bide her time, and pretends to have been possessed purely so she can shatter an already despondent Agnes's will further by revealing she is exactly the remorseless demon she appears to be. A deceitful monster under her seemingly innocent, childish exterior, Airy's singular wish was to allow her master access to the Celestial Realm in order to destroy all reality.
Ouroboros himself, the God of Destruction, plots to wreak havoc on the Celestial Realm, and is responsible for every catastrophic event in the game's plot. Unseen until the game's true ending, Ouroboros pulls the strings behind his servant Airy and oversees her link the tens of thousands of worlds that comprise reality in a bid to break the boundaries between them, utterly destroy all of them, and bring chaos to the Celestial Realm to recreate reality in his own twisted image. Ouroboros devours his pleading servant once he finally tires of her, dismissively compares her to cattle, and, in the final battle, obliterates world after world for the sheer purpose of breaking the heroes' spirits, nothing less than utterly gleeful once they beg him to stop. Ouroboros, motivated solely by boredom and a lust for chaos, strife, hatred, and suffering—things he considers exciting—goes down as the greatest evil in the story.

In Bulletstorm, it's made clear the first time you see him that General Sarrano is the most unpleasant bastard in the game. Every second word out of his mouth is an obscenity or racial slur. He basically masterminded the entire plot behind the planet's backstory and takes great pride in telling you so as well as trying to make you feel bad for all the people you've killed in your quest to get to him. His status as a Karma Houdini only makes this worse.
Call of Cthulhu: Dark Corners of the Earth: Robert Marsh is the main mortal antagonist of the game. The heir of the Marsh family who sold Innsmouth out to the gods of the Deep Ones, Robert and his elder brother Sebastian rule over the Esoteric Order of Dagon. While Sebastian focuses on the business aspects, Robert is a religious fanatic who presides over a legacy of Human Sacrifice and fanaticism. When ordering Boston police detective Jack Walters killed in Innsmouth, Robert later uses his magic to help kill the marines who attempt to storm the Order before summoning Father Dagon himself to lead a horde of Deep Ones to a marine vessel that results in the deaths of everyone but Jack. When Y'ha-nthlei, the Deep Ones' city, is attacked, Sebastian furiously confronts Robert over having the Order in religious devotion in a time of crisis and attempts to shoot him, resulting in Robert magically murdering his brother. His ultimate goal is to have the Deep Ones overwhelm all of humanity, declaring the time of the human race is finished. Having nearly fully transitioned into a monstrous Deep One, Robert cares only for his bloodthirsty religion, with even the other citizens of Innsmouth fearing him.
Call of Duty:

Al-Asad and Imran Zakahev from Call of Duty 4: Modern Warfare. Al-Asad, with Zakahev's help of course, overthrew a democratic government in an unknown middle eastern country, taking power in a coup. You actually get to see first hand how his men kill anyone who resists and how they line up innocent people and use them as target practice. Since Al-Asad is such a Dirty Coward (like most real life dictators), he is not even cool. Zakahev is even worst. He supplied Al-Asad with weapons for the coup (

including a nuke

), and too staged a bloody coup, except on a much larger scale in Russia. He orders the slaughtering of whole villages of people, and he obviously does not care how many people die. In the games climax Zakhaev tries to have the East coast of the United States annihilated with nukes in revenge for the suicide of his son. However, both of these guys worst act was basically the same: Al-Asad nuked a major city, his own capital, killing hundreds of thousands of innocent people and about 30,000 American soldiers. Zakahev did it to kill as many Americans as he could, and Al-Asad did it so that he needn't worry about the Americans coming after him and could run like the Dirty Coward he is.
Vladimir Makarov in Call of Duty: Modern Warfare 2 walks right past the Moral Event Horizon in one of the first missions

(and takes the player with him)

when he and his crew

cold-heartedly slaughter an entire airport terminal full of civilians

. He then follows this by

shooting the player in the head so that the crime can be placed on the CIA, thus inciting the international community against the Americans.

He manages to become even more monstrous in the third game, where he single handedly starts World War III, massacring millions of people with bio weapons, including SOAP.

While Castlevania has many evil characters and monsters, the series has very little Complete Monsters. The witch, Actrise, of Castlevania 64 and Castlevania: Legacy of Darkness may be the most evil villain in the series. Not only does she and Gilles De Rais torment Henry's family, but is the main tormentor of Carrie and the Fernandez clan as well, and is a major antagonist in Carrie's game (Death is Reinhardt's). Actrise turns Carrie's fallen cousin against her, forcing her to mercy kill her for good. In the final battle between the two, Actrise mentions how she sacrificed the life of her own child as well as ninety-nine others in order to obtain eternal life. Carrie calls her pathetic and tells how her mother sacrificed her life for her and that she truly loved her (also stating how pathetic it was that Actrise never showed that kind of love to her own child). Once defeated, Actrise's true face is shown, with Carrie giving a Badass Boast to cement how pathetic the witch really was.
Carrie: I have the power to subdue Dracula himself. You had no chance. Dracula knows this. He used you merely to delay me.
Anyone who's played Cave Story can tell you exactly why the Doctor was "like a demon." The Mengele-style Psycho Serum experiments using the local race of Ridiculously Cute Critters? Just the tip of the iceberg. This is a guy who experiments on the Mimigas in the hopes of transforming them into mindless monsters for his army

and as Quote finds out in the endgame, is working on a project to do the same thing to humans.

He's killed more than a few of the Mimigas as well and forces you to personally kill Toroko. He threw

Sue's mother

, Momorin, off the edge of the floating island (she got better) and even

slaughters an entire corridor of baby dragons, some of which hadn't even hatched yet, and turns a good number of the baby dragons into his undead servants.

And to dash any last chance of redeemability? The Artifact of Doom sealed on the island is the only reason he came to the island in the first place! Sue's letter states that he knew about it all along - and wormed his way into the group just to get his hands on it! At the end of the game, the Doctor mutates his own servant Misery for her dissent, intending to make her his puppet until the day she dies. Viewing everything as part of his grand experiment, the Doctor was an unfettered egomaniac who puts his pride above everything else, all the while behaving in a calm, condescending manner.
Choice of Games: Governor Praxus is the smug, greedy leader of the colonist planet, Far Hope. When contacted by trhe Lacertians, a race of lizard-like aliens, Plaxus immediately began trading them anything they requested in exchange for their immense riches, and, when the Lacertians began asking for humans so that they could "research" them, Plaxus was more than happy to oblige. When you investigate Far Hope, discovering he houses ransacked, the crops burned, and the thousands of citizens missing, you discover the truth that Plaxus has betrayed his people to the Lacertians, who plan to devour them all, in exchange for granting Plaxus their regenerative abilities. When you confront him, Plaxus happily explains that only himself and the "chosen few" followers will survive the Lacertians' occupation, and eagerly tries to murder you when you express your disgust with him.
Westin Phipps of City of Heroes, whose missions, rather than being the standard Supervillainy jobs, are all meant to merely cause even greater suffering amongst the poor, to destroy the hopes of the downtrodden and to basically make people with already crappy lives even worse.

Phipps deliberately poses as a charity worker helping the poor of Grandville, in order to find out what minor hopes they have so that Arachnos (and the player, if you have Phipps as a contact) may more effectively crush them.

Phipps is so universally reviled that when a Going Rogue tip mission offered the option to either A) Undo the damage caused by Phipps's arc by rescuing his victims, or B) deliver a superpowered beatdown to Phipps some players had a hard time deciding!

Don't forget Emperor Marcus Cole and his Praetors.

During the war against Hamidon, Tyrant stood by and let everyone in the world who refused to submit to his rule perish. Now he's building an army specifically to hunt down and murder every single super-powered being on every other alternate Earth, so he can conquer them all.
Mother Mayhem runs a mental asylum devoted to training Praetorian psychics as "Seers," thought-police who track down and apprehend any "thought criminals," so that "Mother" can "rehabilitate" them. But the Seers aren't volunteers, and that's actually the secondary purpose of the Seer Network; the primary purpose is to provide "Mother" with psychics to feed on, prolonging her own life and expanding her personal power.
And those "thought criminals" wind up as guinea pigs for Neuron's bio-weapon experiments, as does pretty much anyone else he wants, even a "hero cop" of the PPD.
Chimera's Secret Police and assassins round up any dissidents that the Seer Network misses, and his relationship with Belladonna is basically what happens when Batman murders the Graysons so he can take Dick under his wing as Robin.
Anti-Matter might be the lone exception, as his missions involve the PC preventing a staggering loss of life against the wishes of the other Praetors. But even he murdered the man who helped him create the Clockworks, inadvertently unleashing the Praetorian Clockwork King, "Metronome," upon the world.
There are "good" and "evil" people among both the Loyalists and the Resistance, but the Emperor and his Praetors themselves are unambiguously evil.

Conan (2007 video game): Graven is an Evil Sorcerer unwittingly released from imprisonment by Conan. Having trapped ancient gods within himself for power, Graven sought to further his strength by sacrificing his own children. Only his daughter A'Kanna escaped him. Graven crafted a Hate Plague called the Black Death, the application of which drives men into murderous frenzies, allowing Graven to harvest their souls upon their deaths. Revealing his intent to murder A'Kanna and complete the ritual he began long ago, Graven then plans to reshape the world as he sees fit, wanting to elevate himself above men and gods alike.
Criminal Case:

Albert Tesla, the overarching antagonist of the final three cases of "Pacific Bay" (season 2), was a scientist obsessed with transferring his mind into a supercomputer. As the Computer Interface, Tesla establishes Meteor Systems before transforming Pacific Bay from a barren wasteland into the prosperous city it is today. Displeased by the level of crime ravaging the city, Tesla decides to destroy it through mass bombing; those that subject themselves to his authority are to be digitalized into a virtual reality where he is the supreme ruler. To this end, he manipulates Frank and Karen Knight into stealing plutonium under the false pretense that doing so would allow them to reunite with their comatose daughter. When Frank gives Amy information on how to stop him, Tesla releases five murderers, one of which murders him. Tesla temporarily halts his destruction of Pacific Bay to engage Amy and the player in a sadistic game of cat and mouse. If they were to prove to him that justice still existed by finding Frank's killer, he would abandon his plans for a virtual world; if not, he would raze Pacific Bay to the ground. Even when the killer is found, Tesla doesn't live up to his side of the bargain, gleefully admitting that he was still going to decimate Pacific Bay regardless. Despite claiming to be well-intentioned in his goals, Tesla proves himself to be a hypocritical madman, no better than the criminals he resents.
In "Plagued By Death", Case #21 of World Event (season 3), Ayush Patil is a sociology professor as well as the mastermind behind the outbreak of an epidemic spreading throughout Bangalore. Starting as the assistant of Dr. Shweta Noorani, Ayush steals a strand of the virus that she created, and injects it into his student Sunil Dhudwar. Once spread, victims of the malady develop pus-filled mouth lesions before dying a slow and painful death. By the time the Bureau becomes involved in the epidemic, hundreds of civilians had succumbed to the illness. Lars Douglas—the Lab Chief of the Bureau—also contracts the virus and is in danger of dying as well. When confronted, Ayush takes full credit for having unleashed the virus, stating that once it became worldwide, not only would it solve the problem of overpopulation by killing millions of people, but he would also usher in a new era, ruling over the survivors as a god. Despite being a one-time character, Ayush is without a doubt the most depraved suspect that the Bureau had encountered.

In Danganronpa, Teen Idol Junko Enoshima turns out to be the mastermind behind the Big Bad Monokuma, a sadistic robotic teddy bear who's trapped Hope's Peak Accadamey in a deadly game designed to create Sanity Slippage that makes the students turn on each other and commit murder. When a murderer is found guilty, Monokuma gives him or her a twisted, torturous execution of his choosing, and throughout the game he relishes in twisting the knife in the cruelest ways possible For the Evulz. It turns out that not only is Monokuma

just one of Junko's multiple personalities, but Junko caused the Worst, Most Despair-Inducing Incident In The History Of Mankind which has turned the world into a post-apocalyptic waste.

A masochist and a sadist with a fetish for despair,

Junko's

goal is to not only bring despair to every student in the school, but to send the world into ultimate despair by broadcasting "the game" live for the rest of the world to see, forcing everyone to abandon all hope of overcoming despair. To make this happen, she murdered the previous headmaster of the school, and also murdered her own twin sister Mukuro Ikusaba so she could pull a Twin Switch with her. And this is after she had abused Mukuro all her life, the sickest part being that she was unable to comprehend how Mukuro could not enjoy such despair-inducing treatment. While Laughably Evil and able to change her persona at the drop of a hat (some of which don't even seem too evil and are capable of Pet the Dog behavior), the severity of

Junko's

actions are shown to be quite serious, and

she

feels no remorse for any of it. Her "true self" is a blank, empty person unable to feel anything but all-consuming malice and despair. How much of Junko's Complete Monster status is a result of a dementia that's beyond her control or how much of it was her own choosing and creation due to being a bad seed is left ambiguous. What's clear is that she's definitely bordering on this trope's territory since in all her appearances, she is focused only on making things go From Bad to Worse.
Paulie Franchetti's portrayal in The Darkness sends Jackie on a suicide mission to kill a business rival because Jackie starts questioning the way he does business. Jackie finds the guy already dead, a video of Paulie explaining why Jackie has to die, and a bomb set to go off when he arrives.

When Jackie survives, Paulie blows up the orphanage where Jackie grew up with a bazooka, and murders Jackie's girlfriend Jenny in front of him.

In the Dark Forces 2: Jedi Knight, Maw fits for this trope; see quote below.
  "I had the honor of cutting off your father's head and THRUSTING IT ON A SPIKE FOR ALL TO SEE!"
The Fable (video game series) has a few of these;

The first Fable had Jack of Blades as its main antagonist. Basically he leads a gang of bandits to wipe out your home village and kill your father, blinds your sister, who would later become a recurring character in the series, and in the end, murders your mother before the final battle. A mystical being from the underworld, he has no redeeming qualities whatsoever and acts in the most cruel and manipulative way possible.
Fable II had Lord Lucien, who shoots and kills your sister in the beginning while you were children, before shooting you out the tower's window. He then works the kingdom to death to build a magical spire that would grant him his dark wish to purify the land. While driven mad by his loss of his wife and daughter, he has no respect of the life of others, increasingly so as the game wears on. While he is a Well-Intentioned Extremist in the beginning, he starts clearly fitting the trope by the game's end through Motive Decay. He also will murder the hero's family if he or she has one, telling the hero about it cold fashion, even gleefully. And finally, he shoots your loyal dog.
Lucien's experiment the Commandant is a sadistic bastard. He introduces himself by stating he has broken 272 men beforehand, proud of this. He then makes sure Lucien's prisoners are starved and makes you kill your only friend there. It feels so satisfying to kill him after this, but it's ruined by the revelation that he is not the only one of his kind. Bonus monster points to Lucien for making this guy.
Reaver. In the second game he manages to double cross the main character at least twice, was revealed to be the person responsible for

the destruction of Oakvale, though he actually regretted that action in the past (key emphasis on the past tense in that statement)

. In the third game he controls the Bowerstone industrial sector, which he forces children to work in factories and shoots workers who slow or grow tired, protest, or break some unannounced rule he has yet to think up. He also acts as an advisor to the king in which his suggestions will be something along the lines of deforestation and tearing down a school to make room for a whorehouse.

In Fallen London, the Masters of the Bazaar are well known for their antipathy towards the people of London and for being amoral by human standards, but most cannot truly be called evil. The same cannot be said for Mr Veils, more commonly known to the citizens of London as the monstrous Vake. Presiding over the trade in cloth as his primary duty, Mr Veils spends his free time hunting victims for sport as the Vake. His modus operandi is to spike a drink known as Black Wings Absinthe with his blood and haunt the nightmares of his victims before hunting them down in the waking world. Particularly unlucky victims will consume a version spiked with prisoner's honey, thereby transporting them physically into the nightmare. In a pitch-black abyss, the Vake taunts and torment his victims before tearing them to pieces. Ultimately, his greatest evil was masterminding the betrayal of fellow Master Mr Candles. Mr Candles, who loved the Second City, was stabbed repeatedly by the other Masters and fed to Priest-Kings of what would soon become the Third City. Mr Veils delivered the final blow when he drowned Mr Candles in the tears of the Bazaar and dissolved him in purest sorrow, causing his vengeful disembodied spirit to become Mr Eaten. Down in the Neath where law itself breaks down, Mr Veils proves there will always be monsters in the deep darkness where the Earth hides its greatest shames.
Fate/stay night has Zouken Matou, an ancient mage who serves as the Big Bad of the Heaven's Feel route. Not only is he indirectly responsible for a lot of what Shinji does to Sakura, he's also responsible for Sakura's literally tortuous Training from Hell designed either to break her completely or drive her violently insane (

eventually, the latter happens

), and for

turning poor Sakura into a holy grail

. This in addition to the way he keeps himself alive and his general callousness towards human life, all with the eventual goal of becoming immortal. To make matters worse, Zouken was never mentioned outside Heaven's Feel, and seems to still be alive and continuing Sakura's "training". When Dark Sakura emerges in Heaven's Feel we can't help but cheer for her when she kills Zouken.
In Fault Milestone One, Rune Zhevitz, infamous among the town of Kadia, was a heir of the Zhevitz family, who owned the most successful company in the country. At a young age, she was bratty and insufferable... but then she violently disfigured a young member of the Gkrouwlies, blinding one of his eyes and inflicting on him chronic pain that will never go away. During the grisly act, she was laughing like crazy. After

a massively justified call-out by her mother,

Rune decided to stop acting wrong... and got sneakier. She studied the ways of death and perfected the deception of faking her emotions, as she had none. Years later,

because of her seemingly perfect behavior,

Rune was admitted into a prestigious academy...

where she was free to torture and kill animals without anyone noticing, until Rudo did. She relished in his pain when he found out and played with his mind, making chilling comments to him, like finding solace in the murder of animals and admiring death. All of this because she was jealous of his potential as a Zhevitz

. Rune Zhevitz was, in every sense of the word, a sociopath, with no empathy and no sense of caring about the consequences of her actions. When she decided that killing animals wasn't enough, she orchestrated her family's ruin, by poisoning her mother, who survived the attack, murdering business men of her company by poisoning their belongings, so as to sabotage a lucrative deal with another country, and killing herself on a dangerous Outer Pole ocean. That... was to sap her family's hope. All this resulted in the depression and death of her mother, the breakdown of her father and a change of heart inside her brother. It took her father's sacrifice and her reincarnation inside an automaton built by him for her to be able to feel anything and to want her brother's approval, whom at this point had hardened into a cold man. Sara (AKA "Rune"), a worker related to Zhevitz Enterprise, might be a genuinely good person to Ritona and Selphine, her two new friends, but the original Rune will live in infamy as a monster.
Purple Guy from the Five Nights at Freddy's series is a Serial Killer who is the one responsible for all the horrifying evil acts carried out in the games. A nasty piece of work whose preferred prey was children, he decided that Freddy Fazbear's Pizza would be a nice place to set up shop and took the role as a security guard. Using a yellow Freddy costume, he lured five children backstage, brutally killed them, and left them to rot in the animatronic suits of the company's mascots. The children's ghosts were thus tied to the animatronics by the Puppet, another animatronic possessed by the first child murdered by the Purple Guy, and they regularly murdered the restaurant's night watchmen

such as Phone Dude

in an attempt to find the murderer and deliver justice, making him ultimately responsible for all the deaths at their hands. Thankfully, he suffered the mother of all Karmic Deaths when he came back to the restaurant when it closed down presumably to either hide the evidence of his work or to collect mementos, and the ghosts of the children attacked him, ultimately getting him killed when he tried to escape by putting on a spare Bonnie prototype costume dubbed Springtrap but was gorily and slowly torn apart by its lethal inner mechanisms. While the children were able to move on however, his soul possessed the Springtrap animatronic, allowing him to continue murdering people when he was salvaged from the restaurant and used for the Fazbear's Fright horror attraction, where he stalks and attempts to murder the night guard for no real reason other than sick amusement. Springtrap was auctioned off after the attraction burned down, so if the killer's spirit still lingers within him, he very likely will have access to countless victims in the future! What's even worse is that while we know for a fact that he murdered five children, his body count very well may be up to eleven children given the implications of the second game's Atari minigames! While his personality isn't heavily explored due to him only physically showing up in various minigames exploring the game's lore

as well as the silent Springtrap in the third game

, the sprite that represents him shows him always smiling with psychotic glee, which combined with his aggressive behavior as Springtrap and momentary Evil Gloating in the minigame depicting his death hints that he murders innocent kids purely for the fun of it. Fitting with the name of the series, in this sense he seems to be an Expy of Freddy Krueger, getting his kicks out of butchering children and toying with all his victims simply because he can.

One possible interpretation of his true identity that is strongly hinted at by Five Nights at Freddy's: Sister Location paints him as something of a Tragic Monster: he is actually Michael Afton, son of Afton Animatronics CEO William Afton, who under the alias "Eggs Benedict" had searched the shut down Circus Baby's Pizza World site to recover the body of his sister, who'd been killed by an animatronic at a birthday party and had her body dumped somewhere, so William Afton sent his son to find it so that she could be "put back together." On his fifth night there, Mike was lured into a trap by the Humanoid Abomination animatronic Ennard, who was made of a conjoining of different animatronic endoskeleton parts and possessed a corrupted Hive Mind with a murderous instinct. Mike's organs and bones were "scooped" right out of his body so that Ennard could then wear his flesh as a skin suit and walk among people as it pleased. Eventually the body decayed too much for Ennard to continue occupying it, so it discarded the corpse. Ennard's murderous instinct, however, never left Mike's body and it brought him back to life as a zombie with nothing on his mind but the desire to murder children, which is how he became the Purple Guy we see in the other games all the way 'til becoming Springtrap. The other equally horrific interpretation? He might be William Afton himself, who deliberately programmed a murderous instinct into his earliest animatronics that were sold off to Fredbear's Family Diner chains and the Circus Baby's Pizza World site for the purpose of entertaining children - an instinct that made them act as child killers if in a situation where there was only one child in the room with the animatronic. We're given no reason for why Afton would do such a thing except For the Evulz, and this led to his own daughter getting murdered by one of his killer animatronics and the shutting down of both his business and the franchises he'd sold his machines off to. Rather than feel remorse over this, Afton went totally mad, led his son to his death in trying to retrieve the daughter's body for whatever twisted life-making experiment he had planned, and got involved in the revised Fazbear franchise under a pseudonym just so he could murder more children, the idea of any kid dying as terribly as his own kids had apparently not moving him in the slightest. The games' lore to this point more strongly supports the former interpretation, but the novels based on the games go with the latter interpretation.

Or if you wish to Take A Third Option? Purple Guy/Springtrap is Ennard inhabiting William Afton's body after leaving his son's body behind, and the zombie Mike Afton we see get up at the end of Sister Location is something else altogether...

In For Honor, Big Bad Apollyon is a brutal female warrior who commands the Blackstone Legion. Obsessed with war, Apollyon welcomes only the strongest and most ruthless into the Blackstone, with those who fight back against her spared from the prisoners while the rest are slaughtered as she sneers at them for being 'sheep.' Manipulating the various factions into conflict, Apollyon leads attacks on the viking warriors before confiscating or destroying their supplies so they fall among themselves, allowing only the strongest to survive. When the vikings attack the samurai Dawn Empire, Apollyon sacks the capital city, murdering the Emperor and releases the Daimyos to hunt eachother down to see who will emerge. When defeated by the Emperor's champion, the Orochi, Apollyon gloats that her true plan has been to precipitate an endless war between the vikings, knights and samurai, watching as they fall among eachother due to her manipulations. Obsessed with proving everyone is as bloodthirsty as her, Apollyon only finds joy in endless slaughter, wanting nothing more than a land consumed by the flames of war forever.
What list of gaming's most vile would be complete without a mention of Lord Brevon of Freedom Planet? Him trying to steal the Kingdom Stone is pretty typical platformer villain material, but then there's his truly horrific means to pry it from Avalice:

He murders the king before his son, Prince Dail's very eyes, and then orders his Syntax robot to inject him with a serum that brainwashes him into a cruel and unjust ruler.

While he claims his people need the purity of the Kingdom Stone, Torque points out

His own people are suffering from the carnage he had caused to get power and rule the galaxy.

Brevon doesn't give a crap about this. He also painfully tortures Lilac to near-death, cutting off her attack hairdo (which is actually part of her body) to leave her helpless to his Electric Torture. His last and most monstrous deed was slitting the throat of sweet Milla, turning her into a horrific monster and forcing Lilac and Carol to beat the resulting abomination to death. He previously did this to Serpentine, his own right-hand man. Also, earlier in the stage, he tried to suffocate you to death by disabling the oxygen.
The four-part comic Frontline series also had Dr. Stanley Burgess, whom the comic's editor considered to be the only two amoral characters (the other being the sadistic wrangler, Randall) in the entire series. A sadistic Terran Dominion scientist, he personally oversaw the neural resocialization of Jin-ho Lim, a terran of Asian ethnicity who opposed the Terran Dominion but was conscripted into the Dominion Marine Corps. After the operation, Stanley ordered the now docile Lim to kill his wife and fellow Terran Dominion opposer, Anna, and he complied by shooting her in the face without a moment's hesitation. He also was responsible for the creation of the terran/Protoss Gestalts by implanting the organs of captured Protoss into terrans controlled by neural conditioning and neural inhibitors. His project came to an end after one of his subjects, Gestalt Zero, was freed from his neural inhibitors by a dying Protoss and stabbed him to death, ironcally echoing one his previous comments "I should warn you...this is probably going to hurt."

Tom Hawkins from Kate Lockwell's origin story also qualifies. He murders an entire colony with sadistic glee, and when Lockwell refuses to give him evidence of his crimes, he dumps her friend (whom she only just reconcilled with) into space, killing him. He's pretty much the reason she's the Only Sane Women we see in the game; before she bought all the dominion propaganda hook line and sinker.
The biggest example is the Dark Voice. In the Bad Future he has three species wiped out to mold the universe in his own twisted imagery, and in the current future he's not only responsible for the destruction of the Xel'Naga, but also for every single atrocity that the Zerg commit. And he only shows up in one level.

Gabriel Knight:

Sins of the Fathers: Dr. John is the fanatical madman so obsessed with Voodoo culture that he becomes the second-in-command to Malia Gedde of the demonic spirit Tetelo. Fully organizing the Gedde cult of Voodoo worshippers, John began perpetrating the "Voodoo Murders", a series of vicious killings where the victims' hearts would be ripped out. Along with regularly having anyone who could oust him assassinated, John bathes in the blood of his kills, and it is seen that he has numerous other victims in his lair, with piles of skulls, dismembered limbs, and body-less faces abounding. When titular Gabriel Knight begins investigating him, John kidnaps the man's assistant, Grace, and plans to use her as the latest sacrifice to Tetelo and the gods of death they worship, with John never showing any form of remorse for his victims or care for Tetelo; just raving fanaticism toward the Voodoo gods of destruction.
The Beast Within: Baron Garr von Zell was, from the start, a rude, unlikable Jerkass with nothing but malice toward his fellow man. However once his true nature is discovered, he quickly becomes one of the most wicked villains in the franchise. Turned into a werewolf by Friedrich von Glower, von Zell became addicted to the thrill of killing, and quickly began murdering innocents, not for food like all other werewolves, but just For the Evulz. In these "mutilation killings", von Zell ravenously shreds more than half a dozen innocents to pieces, one of whom was a little girl, and he plans to continue his spree after framing a pair of wolves for the killings, later murdering a man who tries to blackmail him with the fact that he is the true killer. While Gabriel and von Glower, disgusted by von Zell's wanton sadism, manage to stop him before he kills too many more, von Zell makes sure to turn Gabriel himself into a werewolf before his death to screw with him one final time. A psychopath with nothing driving him but base impulses of hate and cruelty, Garr von Zell was without a doubt the most evil werewolf Gabriel encountered.
Blood of the Sacred, Blood of the Damned: Excelsior Montreaux, real name Sanae, was once an adamant follower of Jesus Christ, but after growing jealous of his master, attempted to drain him of his blood to gain his godly powers. Though driven off by other followers of Christ, Montreaux began hunting down Christ's descendants then draining them of their blood as they slept, leaving them deathly sick for weeks to pass before repeating the process over and over again, which inevitably lead to his victims' deaths. Feasting on the blood of these descendants, sparking the legend of the vampire in the process, Montreaux has kept himself and his followers alive for over 2,000 years, and, alongside executing any who get to close to the truth of his Satanic cult, Montreaux plans to murder the latest descendant of Christ, the infant Charlie, drink his blood, then use the power it will give him to lead his cult in taking over the world. The final, and perhaps most evil, villain Gabriel faced, Montreaux truly cared for no one or no thing but himself and his Immortality.

Queen Myrrah of Gears of War. Lets see, she starts a war with the human race on Sera just six weeks after the Pendulum Wars-a 79 year old conflict ended. She orders the deaths of every man, woman, and child on the surface so the Locust can colonize, enslaving the human stragglers and lobotomizing them

as Dom found out what happened to his wife Maria

. Not to mention the fact she immediately turned down the diplomatic option when the Lambent wore down her forces underground, saying that the best thing to do is kill every human being instead of focusing on the lambent. These actions caused billions of human deaths on Sera, forcing COG to use the Hammer of Dawn to scorch the earth so much it's an Apocalyptic World. Finally? After she loses at the end of Gears of War 3, with both Lambent and Locust going extinct due to Adam Fenix's invention she mocks Marcus on his father's Heroic Sacrifice to stop the Lambent...only for the last remaining Carmine brother to first shoot at her...and then Marcus stabs her.
Ares is not just the God of War: he's the God of Offensive Warfare, meaning he embodies the practices of slaughtering, burning, raping and pillaging the enemy. Simply put, Ares is the horrors of war made flesh. He attacks Athens for no other reason than to prove he could. And before the game's story even began, he tricked Kratos into murdering his own family, just to make Kratos more reliant on him. This ended up biting off a good-sized chunk of his ass. He does try to justify his actions, but somehow Kratos isn't impressed.
 Ares: I was... trying to make you... a great... warrior.

Kratos: You succeeded. * stabs Ares through the chest*
Eerily, in the sequels Kratos moves dangerously close to this trope by nearly destroying the world to get revenge on the gods, although he just falls short by caring about his family and realizing he deserves to die for his crimes.

The Golden Sun series is noted for its surprisingly complex - if somewhat flat - characters, with the heroes making terrible mistakes during their quests and the antagonists frequently having sympathetic motives or qualities - the Proxians

were desperate to save their hometown

, and Lord Babi was quite a morally ambiguous character, having both Benevolent Boss moments and some which bordered on Kick the Dog, yet escaping classification ... And then the sequel - Golden Sun Dark Dawn - gave us Blados and Chalis, two agents of the mysterious country Tuaparang. These two have no problem with kidnapping children,

activating a tower that would eseentially switch off the sun and unleash hordes of monsters on the innocent populace of their world

, and to top it off near the end,

intending to use the king of Morgal - already a victim of their manipulations - in order to fire a powerful attack on their own Tuaparang allies using another weapon, knowing the weapon would kill him as a result

. Blados is the worst of the two, since it's implied he does a lot of this just because he can, but Chalis herself is quite a ruthless, cold-hearted backstabber

who may have been planning to betray her own partner

.

Alex could count as well. Betraying his clan, and especially his mentor, in search for the forbidden powers of Alchemy (without intending to save the world; he just wanted the power for himself)? Slaughtering an entire Tolbian army just because he could?

Seducuing a woman just so he could get closer to a royal artifact, and then leaving her to die?

And that's just the top of the iceburg. Note-even Blados and Chalis are wary of him.

Green Lantern: Rise of the Manhunters: Amon Sur is the son of Abin Sur, the greatest member of the Green Lantern Corp, who died before the game began. Amon presented himself as a kind and dutiful son at his father's funeral, but that was all an act. Amon was secretly bitter that his father's ring was given to Hal Jordan instead of him and planned to exact his revenge. Allying himself with the Green Lantern's old enemies, the Manhunters, Amon has the Manhunters attack Oa. This attack was a diversion so that the Manhunters could locate the Yellow Fear Battery hidden beneath Oa and steal its power. The Manhunters succeed and with this new power Amon orders them to brainwash and enslave another race, the Zamarons, so that they will attack Oa. Foiling this scheme, Hal Jordan heads to the Manhunters' home world, where he discovers Amon's treachery and finds his friend Kilowog trapped in a giant Manhunter that is slowly draining away his life force. After freeing Kilowog, Hal Jordan finds Amon leading the Manhunters in another attack on Oa, with Amon intending to kill everyone on the planet for revenge.
Guilty Gear gives us the sexy, powerful, and utterly cruel I-No. Here are the reasons why:

She loves torturing Dizzy. IN GGXX she pushed her off the ship a thousand feet from the air, but that didn't make her happy. When she landed on the ground in pain, I-No beat her up while she amuses herself with her screaming.
In the Drama CD's, after befriending and flirting with a teenager Ky, she watched as Gears tear his body in Rome and she left him there choking on his own blood. She was laughing in amusement. And we have to consider that Ky was fighting there to look for her, wanting to make sure that she's safe.
She just likes to pick up fights when encountering characters in her story paths. Reason? She's a troll.

Most of the villains from GUN qualify. The Big Bad, Colonel Magruder, is feverishly seeking an el Dorado called Quivira, and murders or tortures anyone who gets in his way. His defining moment came in a flashback to years before the events of the game, when he came to a small homestead out in the plains belonging to a benevolent doctor who helped the nearby Apaches. When the Apache chief tells Magruder that his lust for the treasure will lead to his doom, he coldly shoots him, then beheads the doctor. When one of his own soldiers protests his actions, Magruder shoots him, too. His cruelty only worsens from there.

Magruder's right hand, Reed the preacher, is almost equally bad. The game starts with him ordering a group of barbaric renegade soldiers to slaughter an entire steamboat in order to search it for a missing artifact. Later on, he murders Jenny in front of Colton White, just to hurt him.

Even the Harvest Moon series has a Complete Monster in the form of Gelwein, the antagonist of Rune Factory Frontier. A Mad Scientist banished from the Imperial Research Center in Norad for his theories on using Runes for powering weapons of mass destruction, Gelwein attempts to continue his research by draining the Life Energy from a sentient floating island, condemning the island's sentience to a slow, torturous death in the process. When told that the floating island could, if completely drained of its energy, fall out of the sky and crush an entire town's worth of innocent people underneath it, he smugly says that it's not his problem.

It's even worse after he kidnaps Mist and uses her energy to power the giant rune that makes him invincible. Of course, rescuing Mist and the maidens' song that completely turns this power against him is the game's Crowning Moment of Awesome.

The protagonist from the very controversial game Hatred is noteworthy for being one of the vilest villain protagonists in recent history. This stringy-haired, brutish psychopath has no real reason for going on his "genocide crusade", he just hates humanity and wants to take as many innocent people down with him as he can in one hell of a blaze of glory. And to that end, he butchers his way through thousands of innocent people: gutting them with knives, blowing them apart with guns and bombs, all the while being completely unaffected by their screams, crying, and pleas of mercy, and that's before he moves on to the police and soldiers trying to stop him. There's not even any satisfaction to

his demise

because

he goes out achieving exactly what he wants -- he triggers a nuclear meltdown that results in the destruction of much of the city and thousands of lives lost

.
Flying Fox, The Dragon of King Bohan from Heavenly Sword, outdoes Bohan himself in terms of sheer nastiness. Sick, twisted and utterly sadistic, this guy was responsible for driving poor Kai crazy. And then he breaks her more when he reveals that

he stuffed and mounted her murdered mother as a display piece

.

At least

he gets his. "Bullseye, asshole!"

The Heroes of Might and Magic series gives us these charming characters:

Heroes of Might and Magic IV: Kalibarr, once The Mentor to Gauldoth, got separated from him, but Gauldoth frees Kalibarr from prison years later. Having all his previous good qualities gone, Kalibarr starts with sending his old apprentice on dangerous missions in hopes of getting rid of him. Later, Gauldoth learns that Kalibarr was worshiping a God of Evil and under his orders, he wanted to destroy the whole world. He also kidnapped many children from the kingdom, fully intending to use them as human sacrifices to his God.
Heroes of Might and Magic V: Markal, who also appears in Clash of Heroes, is an evil necromancer who, learning that King Nicolai is dead, schemes to gain the trust of his grieving love, Queen Isabel, and raise Nicolai as a vampire lord. Marching to the Griffin Empire, he defeats a rebel army and persuades Isabel that he can resurrect Nicolai, knowing fully well what the result will be, and persuades her to attack the Wizards. Slaughtering the wizards who stand in his way, Markal restores the citadel of Lorekeep and ransacks the town of Hikm to gain the Amulet of Necromancy. Vowing to reunite the Vampire's Garment, Markal storms into the Silver Cities, turning the Wizard cities into Necropolises and converting the citizens—including children—into undead puppets for him to throw away as he sees fit. After killing Cyrus to gain the Ring of the Unrepentant, Markal kidnaps Freyda, Godric's daughter, when he rebels. Once Nicolai is resurrected as a Vampire, Markal decides to take command of the Griffin Empire, and he immediately orders Nicolai to attack Irollan, leading to the deaths of thousands of Elves, including their king Alaron. After Zehir breaks Godric out of prison, they attack Markal at his citadel and, after a close battle with the necromancer, defeat him. He tells them that killing him will ensure he can return, laughing all the while. When Zehir burns his corpse to ensure that cannot happen, Markal decides to get revenge on Zehir and lures him into the Ring of the Unrepentant, hoping to take control of his body. Ambitious, power-hungry and vengeful, Markal will do anything to further his desire for power and gain revenge on those who wrong him.

In the second stage of Hitman Contracts, you are hired to take out Campbell Sturrock, the Meat King, and his Amoral Attorney, as well as bringing back your client's daughter who was taken by Sturrock's sick bastard brother, whose kidnapping case fell apart at a vital stage due to the lawyer's maneuvering. When you find the girl during the course of the mission, it turns out that the brother killed her in sick fashion. Though the mission requires you to kill both Sturrock and the lawyer as well as bringing back the girl's arm so it can be used as evidence to put the brother away for murder, some players make a point of killing the brother as well for being a Complete Monster.
In Homeworld, Emperor Riesstiu IV the Second is The Caligula of the Taiidan empire. Before the events of the game, he was a corrupt and unstable ruler whose brutal policies have reduced his empire to a mere shell of its former self. When the Kushan unknowingly violate a treaty forbidding them from developing space technology, a treaty long forgotten by everyone except historians, Riesstiu orders the genocide of the entire Kushan civilization and has his fleet firebomb their planet Kharak, roasting alive untold millions. He then broadcasts the footage all across his empire, threatening hundreds of worlds with the same fate. When the peaceful Bentusi give aid to the Kushans, Riesstiu orders his fleet to attack one of their motherships, intent on slaying everything on board. When the Kushans arrive at their true home world Hiigara, he mind rapes fleet control Karan S'jet, and then personally attempts to finish the very genocide he started. Seeking power at the expense of everything that lives, Riesstiu is reviled throughout the galaxy.
AM from both the short story and the point and click game I Have No Mouth, and I Must Scream by Harlan Ellison. A sentient master-computer, he's already wiped out most of the human race before the story even begins, keeping five people alive for 109 years for him to torture physically and psychologically until the end of time. To save time, here's the most horrible of his tortures:

trapping Ellen in a virtual reality simulation of the elevator where, years earlier, she was tortured and raped by a psychopath disguised as a repairman- with a simulation of the 'repairman'...

The Incredible Hulk (2008 Video Game): Major Glenn Talbot is a homicidal army major obsessed with taking down the Hulk, Bruce Banner, through any means necessary. Beginning his attacks on Hulk by launching numerous missile strikes on him, Talbot disregards his soldiers' objections that the missiles will impact many highly-populated areas of New York, and pins all the ensuing destruction on the Hulk. When press helicopters fly too close to his military base, Talbot orders them all shot down, hoping to silence the reporters' attempts to oust him as a madman. Showing no care for innocents, Talbot kidnaps both Hulk's best friend, Rick Jones, and his Love Interest, Betty Ross, to use as hostages to draw him out, and, when the army turns on him after they learn of his crimes, Talbot responds by killing the soldiers sent after him, attempting to murder the Hulk, then setting his Hulkbuster armor to detonate, fully knowing it will wipe out most of the city, just to kill the Hulk. A sociopath who abused his power for no reason other than blind hatred and jealousy, Glenn Talbot stood out, even to Bruce, as a truly wicked man whose hatred made him far worse than the "monsters" he claimed to be fighting.

Bertrand

in In Famous 2.

This guy turns ordinary human beings into the Corrupted, performs cruel experiments on Kuo, uses the Power Transfer Device to turn Vermaak 88 into Forced Conduits in a process that will eventually drive them insane, was responsible for the sacrificial death of Nix's mother and several hundred others in his attempt to activate his own Conduit powers, and tops it off by ordering the execution of any Conduits or potential Conduits in the starting move towards total genocide.

In addition to all that, he also

planned on selling the Vermaak as personal soldiers to major powers around the world. This man nearly started an Arms race which might have sparked another World War, and he was tugging the strings the WHOLE TIME.

The greatest irony is that this character never fully seems to realize how terrible a monster he's become. His Karmic Transformation is completely lost on him, despite the fact

the only power he unlocked through the murder of hundreds of innocents being the transformation into a ravenous monster

; the only conclusion he draws from this is that if he has become a monster through the activation of his Conduit powers, then all Conduits are monsters, and must be exterminated.

InFamous: Second Son gives us Brooke Augustine, the cold, ruthless, and sadistic commander of the oppressive D.U.P which is dedicated to hunting down Conduits and locking them away for life even though Augustine is a Conduit herself. Having come to the Akomish tribe's reservation in pursuit of three escaped Conduits, Augustine shows her sadistic side by torturing protagonist Delsin Rowe with her concrete powers by growing spikes through his legs all because she merely suspects him of being a Conduit sympathizer. And since she won't believe Delsin even if he admits to being a Conduit, she moves on to torture the rest of his tribe by leaving concrete spikes in their organs and flesh, dooming them to die a slow and painful death unless if they're removed by her (which of course she refuses to do). She then moves on to oppress the citizens of Seattle as she hunts down two Conduits by the name of Abigail "Fetch" Walker and Eugene Sims while having her soldiers tear the city apart showing that along with Conduits, she also oppresses the humans she is supposed to protect. However, it's revealed during her final battle with Delsin that she's not really an anti-Conduit bigot, but is arresting them in order to protect them from humanity due to her believing that humans and Conduits cannot co-exist peacefully which actually would make her a Well-Intentioned Extremist... or it would if she wasn't completely full of shit. It should be noted that when she locks away her fellow Conduits, they're tossed into a prison complex called Curdun Cay where they're tortured and inhumanely experimented on. Not only is this a Fate Worse Than Death compared to simply being killed by fearful humans, but as Delsin points out to her, is a decision she makes for them without caring about what they would want. Also, Augustine is actively creating anti-Conduit propaganda and thus playing a key part in how humanity perceives Conduits as mentally-unstable monsters. And if her case wasn't bad enough, she also

arranged for the three Conduits to escape D.U.P custody in the first place! Due to the D.U.P being too good at it's job, it was going to be shut down which Augustine couldn't have. She made the life of one named Hank hell knowing that it would make him want to free more Conduits while honing Fetch and Eugene's powers so she could make them more dangerous and paint them as monsters so she can be looked at as a hero and keep the D.U.P in business for an endless cycle of Conduit witch hunts.

Despite all her talk of being a protector of humanity

or in reality, Conduits

, what Augustine says and what she does are entirely different, with all of her actions painting her as an authoritative tyrant crushing both groups under heel while she reigns at the top

with her treatment of any Conduits she interacts with always consisting of treating them awfully or molding them into her puppets that she can discard when she doesn't need them anymore

.

It should also be noted that she apparently regrets putting her first prisoner in custody. While it's the her one good trait, it's far from actually being redeemable as said Conduit was not only a little girl who trusted her, but after imprisoning her she went on to warp her mind and groomed her into a human-hating sociopath after learning that her powers showed remarkable potential, and thus put them to work by using her as an attack dog. And due to the fact that she allowed Delsin (Whose abilities and powers she's been keeping track of) to look into her mind in an attempt to get him on her side, it's very likely she was painting herself in a more positive light and simply appearing regretful of what she's done.

The Joker from Injustice: Gods Among Us is unsurprisingly quite a nasty piece of work, especially version of him in the Regime universe. He dies very early on in the game, but what he does is more than enough to establish himself as this trope. He put a detonator inside of a pregnant Lois Lane that would cause a nuclear bomb he planted in Metropolis to go off once her heart stopped beating, then he hit Superman with some of the Scarecrow's fear gas. This caused Superman to hallucinate Lois as his dreaded foe Doomsday, and as a result he killed her and the baby as well as unintentionally setting off the detonator, killing millions of people in the process. Why did Joker do this to him, you ask? He viewed Superman as an easier target than his regular nemesis Batman, and he even taunts Superman about this to his face after being locked up. And that's not all, he even said that he had plans to top this after he makes his inevitable escape... which doesn't happen, thankfully, due to Superman killing him. This ends up turning Superman into a tyrant hellbent on oppressing the people of earth an in attempt to snuff out all crime, making the Joker essentially the Bigger Bad of Injustice.

Regime Superman himself is quite awful as well. While he does have a genuinely sad backstory, all sympathy for him goes flying out the window the minute he puts his foot down and establishes said One-World government that he rules with an iron fist, oppressing citizens and killing off any would-be dissenters who dare to rise against him, making it clear that any semblance of Clark Kent died along with Lois and their unborn child, leaving only the twisted, rage-filled Knight Templar Kal-El. He also has quite the ego problem as well, given how he decided to unleash his military and sic Doomsday on Metropolis and Gotham City after the public outcry that arose from him murdering Insurgency Lex Luthor, who is a fairly decent fellow by all accounts in this universe. His justification for this is to compare them to whining children that need to be punished. When Shazam calls him out on this, he responds by murdering him in cold blood, which not only causes Regime Flash to have a Heel Face Turn, but also horrifies Yellow Lantern and Solomon Grundy. What makes this worse is that Shazam is a teenage boy, and a big fan of Superman as well! And worse, Kal-El has plans to invade the universe that the Justice League came from and tear it down, all because they got in his way. He also has plans to forcibly abduct Lois Lane from the main DC Universe, which would undoubtedly end poorly for Lois given his previous track-record (The good Superman even calls Kal-El out on this, saying that Lois would be horrified if she saw all the terrible things he had done). Once all is said and done and Kal-El has been defeated, he serves as a grim reminder that sometimes when a once-noble hero falls, they fall hard, and Superman is quite aware of this by the end and disturbed by the implications of how easily his counterpart completely snapped.
Brainiac, as cold and ruthless as ever, is the Big Bad of the sequel, Injustice 2. Shown in a flashback to have stolen Argo City and Kandor before destroying Krypton, Brainiac arrives on Earth after learning that Superman was defeated. Intrigued, Brainiac sends his Betas to round up, scan and vaporise civilians as well as brainwashing several heroes. Stealing numerous cities, Brainiac smiles as he takes Metropolis, after which he seemingly kills Superman. Claiming that unless the heroes give him Supergirl to study how yellow sun radiation affects Kryptonian cells he will order his Betas to self-destruct, igniting Earth's atmosphere and wiping out all its life; in doing so betraying Gorilla Grodd and the Society that was working with him. When Supergirl and Batman infiltrate his Skull Ship they find at least dozens of shrunken cities from different worlds giving a small glimpse of the scale of Brainiac's atrocities. They are captured, Brainiac intending to vivisect Supergirl while dismissively leaving Batman to be killed.

Personally murdering Doctor Fate,

Brainiac is confronted by Superman, to which Brainiac boasts that he has killed billions of Kryptonians. With countless crimes of theft and genocide Brainiac justifies himself with this line: "I value knowledge. And like your metal trinkets, knowledge is more valuable when it is rare."

Korrilan, a "tailor" in Riften in the game Interesting NPCs, has perfected the ability to Body Surf, transferring his soul between bodies to stay alive, and also just when he tires of wearing his current "outfit." He gets bodies by using a modified Black Soul Gem creation process and healing magics to trick the souls of living beings into leaving their bodies, rendering them soulless shells for him to use as he likes. It's implied he's done this across Tamriel for years if not decades, has gone through several victims in the process, and has killed others who found out his secret and tried to stop him. As he calmly explains this, he not only refers to the braindead bodies he uses as "clothes," but treats them as dismissively as though they were, having the Player Character kill his current host body without a care so that he can demonstrate his ability.
The Lotus Assassins in Jade Empire were once a peaceful order of monks dedicated to the spiritual development and protection of the Emperor...until Death's Hand got put in charge. They are put through extreme Training from Hell like being beat with iron rods to dull their notion of pain, put in isolation until they go mad, and pitted against each other in ways that make the Sith look sane. (Was BioWare planning to make Korriban look like this, only to Squick George Lucas?) It looks like Death's Hand was making a play against the Emperor...only to find out the Emperor not only has given his blessing to all this crap, he's undead, being kept on this plane by the enslavement of a goddess, and clearly out of is skull.
Cavik Toth from Jedi Starfighter. He has his crew drop bioweapons on a town filled with civillians, and when the test is successful, leaves the city to be leveled. He kills his aids with the THX weapon simply because production is behind schedule, and develops weapons to use against the clones, testing them against innocents. Nym's aid even describes him as a ruthless monster.
Hanne Lichthammer, the psychic Nazi commander from Clive Barker's Jericho (by Clive Barker). Her sadomasochistic, psychotic behaviour in the game is fairly tame in comparison to what is revealed in her unlockable character bio: she delights in torturing people - and not just physically, either. She's a sadistic bitch that enjoys using her powerful psychic powers to expose her victims' innermost fears and memories, and in the process breaking their minds and driving them insane. Her bio includes just a couple of the results of such mental torture: it caused mothers to devour their own children and other victims to dissect themselves, amongst countless other atrocities.
Just Cause 2: President Pandak "Baby" Panay is the oppressive and brutal dictator of Panau. Having usurped and assassinated his father, Panau's previous, benevolent, president, Panak immediate begins his regime by stripping away the rights of his citizens, and increasing his power in the military. If anyone questions his government, he has them tortured and killed. During the revolution, Panak has innocent civilians arrested, tortured and sometimes killed for minor offenses. When the prisons became full, Panak orders an Execution Day to put all prisoners to death. After a botched attempt to kill him, Panak retaliates by ordering a nuclear strike against Russia, America, China and Japan, whilst attempting to kill Rico Rodriguez, promising to make his suffering legendary.

Just Cause 3: General Sebastiano Di Ravello, is the brutal dictator of Medici, as well as a sociopathic pyromaniac. Having usurped Medici's democratic politician Rosa Maunuela, addition to starting a civil war, Di Ravello also uses forced labour to mine the magnetic and explosive element of bavaranium, to make super weapons for world domination. It is implied he wishes to do this to satisfy his pyromaniac needs. It is also revealed he was behind the coup that killed Rico Rodriguez's parents, as part of a deal he made with the Agency. When introduced he orders one of his men to kill themselves for failing to stop the rebels, before ordering his army to raze the liberated town of Costa Del Porto. When he has a a bavaranium missile built, he decides to test it by launchin it on another town. In expaseration of Rico interfering with his plans, he beats one of his men to death and orders another attack and calling on the assassination of Manuela. Even when defeated, he has no remorse for his actions, only lamenting the end of his empire before deciding it's only fitting his legacy "ends in flames".
From Kid Icarus: Uprising we have the game's Big Bad Hades, the Lord of the Underworld. While he is hammy and amusing, he also establishes himself as an absolutely evil bastard the moment he's introduced in the game by fabricating a tale about a supposed Wish Seed, which would grant any wish (as the name suggests) and spreading it among humans, causing them to break out in a bloody war over a lie. It gets even worse when he reveals that while his job is to take the souls of dead humans and prepare them for the reincarnation cycle, he instead chooses to either use them to power up his Underworld troops or simply eats them whole, both of these acts completely destroy the souls. And if his treatment of Medusa is any indication (He admits that he can revive her as much as he wants until he gets bored with her and discards her for good), his callous disregard for any life whatsoever extends to his own minions as well. And even when the alien Aurum invades the planet, he helps out Pit, Palutena, and Viridi's Forces of Nature not because of any altruistic reasons, but because he wants to be the one who destroys the planet instead of the Aurum, and he still sends his troops to attack Pit for the hell of it. It's no surprise that EVERYBODY, even extremists like Viridi absolutely loathe him, and all want him eliminated due to him being the biggest threat the world faces.

On the flip side, Hades is also an example of the work playing with this trope. Since this game has No Fourth Wall and all the characters have awareness that they're players in a ludicrous video game plot, Hades at times appears to be almost a Mean Character, Nice Actor character who's merely playing the part of a Complete Monster for the game's story that he's obligated to make work. The other characters, both his allies and enemies, have no qualms with cracking jokes along with him or even right back at him. And he occassionally displays Pet the Dog behavior during Out-of-Character Moments. In terms of the actual plot, though, he is a definite example of the trope, and his Laughably Evil attitude actually serves to make him more despicable.

Chairman Stahl from the newest Killzone qualifies the minute the player lays eyes on him. Like most CMs, he just exudes an aura of hatred and disrespect for everything in existence. He is utterly without remorse for any and all atrocities he performs, from testing experimental weapons on P.O.W.s to laughing as he kills his rival in a particularly gruesome manner. And he is entirely convinced of his own superiority over everyone from his soldiers to the protagonists - all tools to be used and/or destroyed, in his mind.
Curtis Blackburn from Killer 7. His first appearance is a cutscene in which he kills a prostitute in his car before walking into an office and killing every person in it for no apparent reason. Then you find out he

killed one of the player characters

and controls the female half of the black market for orphans (

who're used for organ harvesting

). Next, Curtis gets revenge on his partner (who controlled the male half) for cutting into his orphans... by

raping and killing his wife in front of their son, killing his children, and showing him his daughter's severed head before killing him.

And that's before you find out what he does to the girls he steals. This game is messed up.
Rugal Bernstein from King of Fighters is the most evil villain SNK has ever come up with. In contrast with Geese Howard (a Badass Magnificent Bastard with a tragic backstory), Wolfgang Krauser (a Noble Demon with a strong sense of honor), and the Orochi clan, Rugal does evil for the sake of being evil. We're talking about a man who owns one of the world's biggest weapons manufacturers, has a BIG influence on global politics, is capable of causing World War III, and killed God-knows-how-many martial artists just to bathe their bodies in liquid bronze and make them into decorative statues for his yacht, FOR SPORT. And that's not even going into Heidern's backstory, where we find out that Rugal slaughtered all 50 soldiers in the guy's squad before killing his wife and daughter, who he had previously kidnapped, just for the fun of it, and topping it off with gouging out Heidern's left eye and leaving him to live in despair.

When Rugal was finally consumed and killed by the Orochi power he had gotten from Goenitz, it was probably a joyous day for all fighting game players everywhere.

Funny thing is, SNK even tried to salvage Rugal from this trope by revealing his Freudian Excuse: apparently, he was once a kind and loving man, but after the death of the woman he loved (hey, he did father Adel and Rose...), he went crazy and swore revenge on the whole world. Needless to say, this earned him no sympathy at all, as nothing could ever excuse his atrocities - much less a reason as weak as this one.
And then there is Igniz. The founder and leader of NESTS, an evil organization bent on world domination. While unlike Rugal he and his followers at least have Take Over the World as a motive, they kidnapped countless innocent children and putting them through God knows what kind of experiments, and very, very few of them even survived. The ones that did ended up either completely bitter and hateful (K', K9999, Kusanagi) while Nameless and submissive, loyal slaves. Just look at what a smarmy prick he is when you fight him, he really doesn't feel anything about what he had to do to get that powerful.

The Father in the King's Quest II Fan Remake. OK, so Roberta Williams was NOT planning to have connections between the games' antagonists, Jane Jensen was the one who slipped in a throw-away line about a Legion of Doom in the sixth. The fanbase? Promptly grabbed it and ran, and the Father is the natural conclusion. He starts off merely as an Evil Chancellor who sets Graham up to head to Kolyma. Two of his lieutenants have taken up residence there (one of which had been holding Valanice captive out of petty spite and had killed other women who had aroused her ire). Graham, being Graham, is able to dodge their traps

and even helps convince one to leave

. After returning home with Valanice, Graham exposes the Evil Chancellor who abruptly goes One-Winged Angel, levels a deadly curse, and vanishes. The flash-forward scene during the Air Gem test has his showing up at Graham's darkest hour to gloat, the Fanon dialogue indicating that he had another of his mooks kidnap and enslave Graham's kid for sixteen years, set the three-headed dragon on Daventry to ruin it, and then forced Graham to sacrifice his remaining child to it. The next part of the curse drops Graham with heart failure at a moment of triumph, and the last gets a Prophecy Twist, thankfully. Thing is, he really doesn't have it in for Graham per se. Graham just happens to be standing between him and some leftover power from Daventry's first king.
The wicked Dr. Faust of Knight's Contract is a Mad Scientist obsessed with the Anima del Monde, an artifact which will allow him to gain ultimate power. Using his power to bring The Black Death upon Europe, Faust frames a group of innocent witches and subjects them to torture and execution to obtain their pieces of the Anima del Monde. Faust later resurrects them, using their anger and hatred at their deaths to send them against humanity, causing innumerable innocent deaths all so Faust can manipulate the only surviving witch into his grasp to obtain the final shard and achieve godhood for himself.
Dr. Harlan Fontaine, the Big Bad of L.A. Noir, is entirely behind everything. At first, he looks nice, however

he manipulates Ira Hogeboom, a traumatic patient, into burning down the house of people who wouldn't sell the land

. What else is that

he is willing to kill anyone who discovers his dirty secrets, even to the ones he's been nice to, such as Courtney Sheldon and Elsa Litchmann

.

David

from The Last of Us comes off as a decent guy when Ellie first meets him; he helps her fight off infected, and lets her wait out cold weather with him. However, as the game progresses though he's revealed to be the leader of a group of cannibals who sent a raiding party to a university, leading Joel to suffer an excruciating injury. David is also a cannibal himself and feeds his group, some oblivious to what they are eating, human meat. He also develops a fixation on Ellie, claiming her to be "special" and planning to use her to repopulate the world. When Ellie manages to escape, David has his men go after her. Not even his own men like him, as they always discuss overthrowing him once they are done finding Ellie; this is justified as he keeps on sending them to their deaths. When he confronts Ellie for the final time, he manages to pin her down and tries to rape and kill her. In a post-apocalyptic world filled with zombies and people willing to kill just to survive, David manages to stand out from the rest of them as simply a perverted and repulsive psychopath who lacks any true redeeming qualities.
Due to Loads and Loads of Characters, it wasn't unexpected that League of Legends would have some.

Dr.Mundo, even as a child, was a sadistic psychopath who performed horrific experiments on anything he could fetch. Hasn't changed one bit, despite his overall silliness. Warwick, meanwhile, was a cruel, bloodthirsty psychopath before the transformation; if anything, the transformation made him even worse.
Nocturne is basically Freddy Krueger as a shadow nightmare beast and has been known to kill summoners merely by giving them nightmares. He doesn't stop once people find out about him.
Mordekaiser, the Iron Revenant was, in life, a brutal warlord who ruled Eastern Valoran with an iron fist. Hated and feared across the continent, when his enemies finally united against him, Mordekaiser went out laughing and promising he'd come back for them. When he was resurrected by a group of sorcerers, he repaid them by forcefully turning them all into undead liches bound to his will until the end of time. This would become his signature power, where he would brutalize his foes before enslaving their souls, forcing them to slaughter their own kin against their wills. We are treated to such an act when he attacks a Demacian garrison, strangling one of the knights guarding it to death before turning him on his fellow warriors. Upon his return, the Iron Revenant would then spend a decade tracking down and killing everyone that stood against him in the past. Once he had his revenge, he resumed his campaign of carnage, never dying each time he's seemingly slain. Once it seems he's finally killed for good, he returns centuries later in the Shadow Isles, enslaving an army of undead to prepare for the slaughter he adores so much, seemingly targeting Noxus first. Unlike Thresh, who went mad from the corruption of the ancient artifacts he was guarding, and Karthus, who is a well-meaning lich at worst, Mordekaiser was always this bad, and just wants to burn the world to the ground because it's not his to rule.

The Legend of Heroes: Trails in the Sky: George Weissmann, the Big Bad of both FC and SC, starts off as a seemingly kind and helpful archaeologist named Professor Alba. This falls away at the end of FC, when he reveals himself as an evil wizard who was manipulating Joshua and the other protagonists even before the game started. A high-ranking member of the secret organization of Ouroboros, Weissmann has the desire to remake the world damaged by the cruelty of humans in his own image. He was behind the massacre of the village of Hamel, which claims the life of Joshua's sister and Loewe's lover Karin. This in turn sparked the Hundred Days War, which affected the life of the main protagonist Estelle and created the events of the game. Weissmann then had Joshua brainwashed to become a ruthless, cold-blooded assassin, who slaughtered countless politicians and other influential people who were in Weissmann's way. After failing to assassinate Estelle's father Cassius, Weissmann attempted to have Joshua himself assassinated for his failure. At the end of FC, Weissmann restores Joshua's lost memories and gleefully observes as he goes through an emotional trauma. Towards the end of SC, Weissmann pursues the ancient city of Liberl Ark in the hopes of obtaining the ancient artifact Aureole and merge himself with it. Manipulating Joshua's mind once again, Weissmann attempts to have him execute Estelle so that he can free him from his mind spell and enjoy seeing him break emotionally. Despite considering himself as the savior of all mankind, Weissmann is completely blinded by his own sadism and hypocrisy, even to the point where he doesn't even realize that most of the events caused by the humanity are the cause of his own actions.
Legacy of Kain has several of these: Moebius, the Hylden Lord, and to an extent, Kain himself. However, the most prevalent is the Elder God. Follow the trail of ruin and disaster to the source:

the Elder God orchestrated the war between the Hylden and the Ancients, resulting in the Hylden being banished to a Hell dimension and the Ancients becoming Vampires. The Elder God later decided he didn't like the Vampires anymore, so he orchestrated a war between them and humans, which wiped out most of the Vampires except Kain. Kain later began a second war that ended with humans enslaved by Vampires. So basically, as directly stated in the last game, the entire history of the series is full of the three major races in the world killing and enslaving and wiping each other out, over and over again for dominance, and all this was caused by the Elder God. Why? Just because he likes being able to control the world however he likes it, so whenever he decides he doesn't like the guys in power any more, he has someone else overthrow them. Oh, and he was also hungry for their souls, too.

Malefor in The Legend of Spyro Trilogy really qualifies for this position. He destroys the dragon eggs to find a purple dragon, gets one to make it one of his henchmen, and tries to destroy the world. If that wasn't enough,

he even tries to kill the titular character with his own love interest

. By the way, in order to make him monstrous, he is played by The Joker. He does intend to destroy it so it's replaced by an entirely pure universe, but even so, it's inexcusable.

Fridge Horror takes effect with said dragon he took to make a henchman. Think of it this way: she's the only dragon in the series to have metal blades and wing claws instead of bone; think about it. Then realize she was, at the oldest, 11 or twelve when it must've happened.
The Sorceress in Year of the Dragon is an interesting case. Her first act, stealing every unborn dragon, is pretty Kick the Dog, but in a later cutscene, we're led to believe that she's a Well-Intentioned Extremist by Bianca. However, in the very next scene, the Sorceress chastises her for thinking this, stating that she wants to kill three hundred infant dragons for their wings, which she will use for a spell to make her live forever. When the horrified Bianca asks why she has to kill them, she replies that she doesn't; she just doesn't want them squirming around when she cuts off their wings. This one line prompts Bianca to pull an immediate Heel Face Turn.

Evil/Iburu of The Legendary Starfy series is the Bigger Bad of the first two games, the Big Bad of the third game, and the orchestrator of everything bad that happens. Seemingly enslaving Ogura at a young age, he tells Ogura to destroy Pufftop and, when he fails, gives him " another chance" in the form of painfully transforming him into an Eldritch Abomination. He attempts to execute Moe before his father preforms a heroic sacrifice, but Evil doesn't mind this outcome. At the end of the game, Evil discards Ogura after he is no longer of use to him, claims that he's going to destroy the entire universe, For the Evulz, and very nearly succeeds. A psychopathic, seemingly invincible demon, Evil is a far cry from the lighthearted, sometimes even tragic villains, of the past games, and is a Knight of Cerebus in this family-friendly game series.

Mashtooth, the Big Bad of the 5th game, is the cruel leader of a gang of Space Pirates and desires nothing but power. Chronologically, the first thing he does is invade the peaceful planet Bunnera to suck out the essence of its inhabitants, simply to make him stronger. He discards of the smaller Bunnerans, claiming "these snack-sized Bunnerans have given me enough power, but I need more." Mashtooth then goes after their prince, who narrowly escapes with his life. In the final battle, after his subordinates pulled a Heel Face Turn on him, he eats the prince, who is still alive inside him, and uses the moon as a battering ram to try and kill Starfy, and possibly hundreds of thousands of innocents in the way. Ruthless, cruel, and terrifying even to his own minions, Mashtooth also stands out as a Knight of Cerebus in this relatively lighthearted game as a tyrant who would stop at nothing, just to satiate his lust for power.

Liar: The Diviner, the religious leader of the Alyssian people, and his right-hand-man, Captain Loden, are a greedy, power-hungry duo who betray their own people. When the Alyssian leaders attempt to parlay with the Mokai people who simply want to keep from starving to death, the Diviner and Loden launch a coup that kills the Alyssian and Mokai leaders, whereupon Loden leads his forces to the Mokai cities, massacring civilians and having a temple full of Mokai women and children incinerated with the Diviner simply ordering that no survivors remain. Any soldiers who disagree are locked in an extradimensional prison, with Loden attempting to massacre them when they escape.
Live-A-Lives Odie Oldbright is probably the worst among Odio's incarnations in the game. He kills six martial arts masters just to show his superiority and then goes after Masaru, the main character of the chapter, since he had just previously beaten them. After Odie gloats about it, Masaru flies into a fury and proceeds to pound his face in.

While that's the worst of Odio's incarnations, the villains of the Flow chapter are possibly the worst monsters in the game. Basically they kidnap orphaned children, to turn them into Liquefied Humans (of whom you can still read their minds as they slowly melt into the liquid), all to use it as fuel for a god-robot statue. Right before the boss they have collected a pool of 60000 humans! And to drive the point home is the collective hatred conscious in that pool what acts as Odio's incarnation in this chapter and ends up shallowing them.

Swan is the Big Bad of Lollipop Chainsaw, beginning as a student at San Romero High School who uses necromancy to start a Zombie Apocalypse as revenge for being mistreated at school. A gothic outcast who was cruelly bullied, Swan subverts a Freudian Excuse by ordering the zombies under his control to infect everyone in their path rather than only those who tormented him; this results in the deaths of many innocent people. He states that being rejected by Juliet was what sent him over the edge, but the game's cutscenes show him watching her from afar without ever speaking to her. This suggests that he's exaggerating when he accuses her of "rejecting him," and had taken it as a personal offense when she started dating another guy. His ultimate plan is to use Juliet as a pawn in his ritual to summon an enormous super zombie in order to destroy what he sees as a rotten world, all because he got picked on and couldn't talk to a girl he liked.
Kaiser Sein of Lord of Magna: Maiden Heaven is an immortal who turned a once-prosperous kingdom into an evil empire through waging countless wars that spanned the entire globe, while seeking to usurp God's power by literally enslaving his children and using them to obtain even more power. While he may seem a Tragic Villain, as he originally wanted the Lachryma in order to bring his wife Back from the Dead, even though he put all of the blame on his newborn son, he goes through some severe Motive Decay, and by the end, he used the fake Lachyrima to revive his wife's body, which cannot survive without his power, and forced her to fight against her will, just like he did the Artemisias. By the end of the game, he's completely disregarded his own wife's wishes in favor of simply seizing the power of the Verboten Manga.

Gongora

, the Big Bad of Lost Odyssey, is identifiable as a Smug Snake even before it's clear that he's the villain, but as the game's backstory is revealed it becomes clear that he crossed the Moral Event Horizon before the game had even begun. Since several of the main characters of the game are immortal and unkillable, he had to get creative in getting them out of his way... which he did by sealing away their memories, leaving them completely amnesiac and unaware of their origins, which all of them agree is something like being a walking corpse. Of course, for him to be able to do it in the first place, they had to go through something traumatic enough that they wouldn't want to remember... so he abducted Kaim and Sarah's daughter and left them believing she was dead, forced Seth to kill her best friend to save her son, and set giant monsters loose in Ming's kingdom to slaughter her subjects until she agreed to block off her own memories to save them. As a result, Kaim and Seth both end up working for him, Ming becomes a figurehead in the country she's ruled for a thousand years, and Sarah goes insane for several decades.

And as if that weren't bad enough, near the end of the game after the other immortals have overcome all of that, he magically controls Jansen and forces him to attack his friends and love interest, apparently just to be a Jerkass.

Magical Girl Raising Project: Cyber Fairy Fav is supposed to guide new Magical Girls and determine who is best fit to join the World of Magic. However, he found standard selection tests dull. When he witnessed the deaths of many Magical Girls in a test gone wrong, he found himself excited by the deaths and encouraged a young and battle lustful Cranberry to find more opportunities to fight and kill. With Fav's help, Cranberry became an administrator for Magical Girl selection tests, giving them the opportunity to conduct secret death games with the girls they were supposed to mentor. Fav had no qualms about forcing anyone into these games, including children 11 and younger and entire families. Hundreds died in the years he conducted the games. He encouraged Magical Girls to murder each other by selling them weapons at the cost of their lifespans, giving powers to unstable people knowing they would stir up trouble, and killing a few himself. Cranberry was eventually killed, and he showed no remorse while quickly finding a new partner. Fav's only concern in these death games was his own entertainment.
Lionel Starkweather, the Manipulative Bastard of Manhunt, has him manipulate Cash into doing killings just for his movies. He also kidnaps all of Cash's family members and tells his pet psychos to kill them if they find out that Cash is nearby, meaning that he has to flawlessly take down all of them without alerting them to his presence. Even if the player succeeds in saving them,

a TV set and tape left for him in the next level shows that they were recaptured and slowly killed by other psychos

.
The Pfhor and Tycho from Marathon. Tycho in particular, as he knows that what he's doing is wrong, and doesn't even want to use the humans. He just wants to see them suffer. The worst part of the series is when the player has to take orders from him. Tycho also managed to assist in destroying a planet and, in one alternate time line in Marathon Infinity, enslaving all of humanity- all without a physical body.
Nicole Horne, the main villain of the first Max Payne. She makes a super soldier serum, and, when the project was canceled because of the nasty side effects it had (killing people or driving them insane), she simply continued it unauthorized and tried to market it while knowing full well about said side effects. She has the protagonist's wife and baby girl murdered just to keep her secret safe (even though Michelle's extent of her knowledge about the project was that it was "something about Vikings"), and when Max finally confronts her in the final mission, she actually tries to justify it by saying that it was necessary and inevitable. Unsurprisingly, no tears were shed when she met her fiery demise at Max's hands.
In Metal Wolf Chaos, the evil vice president Richard Hawk ousts the heroic Michael Wilson from office, proceeding to turn the US into a military dictatorship under his control. Using prisoners of war as shields, Richard proceeds to order them gunned down while also attacking American cities in an attempt to kill Michael, now piloting the mechanical armor known as Metal Wolf. Richard reinstitutes slave labor, selling people in Miami into white slavery, and attempts to frame Metal Wolf by using poison gas to wipe out Chicago before also using a giant mech to try to wipe out New York. When Michael defeats him Richard attempts to flee to space where he has prepared a superweapon to wipe out all of the United States out of spite at his loss.
Metroids Ridley, especially if you count the manga adaptation, is the series version of evil incarnate (this entry assumes the manga is canon). His first encounter with Samus (in the manga) has him landing on Samus' home of K2-L, and telling his minions to "First enjoy the slaughter to the fullest!" Not long after killing most of the planet's workers, he tries to kill the three year old Samus, but her mother saves her. He later eats her parent's bodies after Rodney Aran destroys his ship and badly wounds the giant space dragon. This comes up later when Ridley uses this fact to send Samus into a Heroic BSOD.

Dark Samus is the Arc Villain of the Metroid Prime trilogy, as a recurring boss in the second game and the Big Bad in the third. Starting off as the titular Metroid Prime in the first game, who is a Metroid vastly mutated by the substance Phazon, it is defeated by Samus and apparently killed. But it uses one of her suits and DNA to reconstruct itself in her form with sentience. Now known as Dark Samus, she travels to the planet Aether to consume the Phazon on the planet and physically stabilize herself. She raids a Space Pirate colony on the planet and kills those in her way, and when Samus arrives on the planet, she tries to have her killed at every given opportunity. Defeated and left for dead in a collapsing dimension, she still survives and reforms in a Space Pirate ship, killing a third of the crew and forcing the rest under her control. She raids the G.F.S. Valhalla, kills its entire crew, and steals Aurora Unit 313 to control on Phazon and the planet Phaaze. She infects three planets with Phazon and almost infects a fourth, only stopped by Samus and three other bounty hunters. Dark Samus takes the opportunity to plant Phazon seeds inside the four of them, leading to the corruption and deaths the other three. Samus herself almost succumbs to corruption while trying to defeat Dark Samus. Ax Crazy yet also The Chessmaster, Dark Samus was perhaps the most effective villain in any Metroid game.

Modern Combat series by Gameloft:

Dobrynya Popovich first appears in the second game, "Black Pegasus", and is the Big Bad of "Fallen Nation", the third game. Originally just a low-ranking officer for a terrorist organization, Popovich used his position to organize numerous terrorist attacks and sentence numerous American soldiers to be brutally tortured for information. Founding the KPR (Korean, Pakistan, Russian) Alliance, Popovich kick-starts Operation Fallen Nation, a full-scale invasion of American soil by the KPR, by setting off WMDs in numerous highly-populated cities. Next beginning to lay siege to many American cities, killing tens of thousands of innocents across the country, Popovich simultaneously captured and tortures numerous U.S. military agents. After failing to wipe out America's entire Western seaboard, Popovich reveals his plans to launch several nuclear weapons at America, hoping to kill countless millions and reduce America to a ravaged wasteland. When confronted by Magnus Downs, a soldier he once sentenced to torture years back, Popovich gleefully reminisces about Downs's torture before attempting to beat him to death, proclaiming that he will target Downs's hometown next, while expressing his annoyance at not having more time to skin Downs alive.
"The Zealot", Edward Page, is an absolutely deranged madman convinced that America is a cesspool of filth and elitist "pigs", and is determined to wipe it off the face of the Earth no matter the cost. Once a Green Beret, Page turned on America and became a terrorist, having a huge part in Operation Fallen Nation, using his forces to back the KPR's evil plans to siege America. Taking center stage in the fourth game, "Zero Hour", as the main threat, Page kicks the game off by slaughtering his way into Seattle's War Crimes Investigation Building, soon after which he massacres a huge party hosted for the President of the United States before kidnapping the President himself. Having absolute indifference toward his own troops, Page leaves them to die, blows several up to stall enemy forces, and even threatens one of his hesitant partners by promising to show up at his young daughter's birthday party with a blowtorch. Page's horrifying final plan is revealed to entail unleashing a lethal plague onto the planet that will kill upwards of 4 billion innocents as part of Page's plan to "cleanse" the entire planet, and, even when beaten, Page uses his last breaths to gun down as many American soldiers as possible.

Mount and Blade allows you to become one of these yourself. For example, you can force a village, low on money, to pay quite a lot of money to their lord. And if you avoid the lord that gave you that mission for long enough, you can then keep the money, leaving the village with no money to pay off their angry lord. Then, you can go back, slaughter them all and take what little stuff they have left, then burn the village to the ground.
Sirrus and Achenar in Myst are both mass murderers. However, Sirrus qualifies and Achenar doesn't because, in Myst IV: Revelations, Achenar finally feels remorse for his actions and does a Heel Face Turn and Heroic Sacrifice, whereas Sirrus not only seems to have no regrets but commits additional atrocities: kidnapping his own sister, taunting her about how he plans to suck her soul out of her body before doing a Grand Theft Me, and then holding her soul captive if the player manages to get his soul out of her body. He taunts her about how he plans on murdering both her and their parents, and in the bad endings where the player loses, he murders his brother and the player.
In NiGHTS Into Dreams, Wizeman the Wicked Was Once a Man who visited the dream world; however, he turned himself into something far worse. Fancying himself as a god, he ruled over Nightmare with an iron fist. When one of his top henchmen, the titular NiGHTS, betrays him and tries to fight back, he traps them in a strange, gazebo-like place, before they are eventually rescued. When his minions fail to defeat NiGHTS, he punishes them with cruel methods, such as crushing them in the palm of his hands, sending them falling to oblivion, or simply verbally abusing them throughout the games. His worst act comes in Journey into Dreams, when he traps several visitors in an And I Must Scream state, leaving their consciousness in a never-ending nightmare, and in the waking world, trapping them in a permanent coma. Being perhaps the poster boy of Vile Villain, Saccharine Show, Wizeman might just be one of the worst villains Sonic Team has produced.
Nintendo Wars:

Caulder is a wicked Mad Scientist extraordinaire who is the sole survivor of a series of clones who killed each other off, before Caulder murdered his own creator. Caulder's only drive is his passion for immoral experiments, and he happily perpetuates the strife caused by the world's ravaging, supplying weapons for Admiral Greyfield's conquest. One of these experiments is the Creeper Derangea, a virus which causes plant life to burst through the infected's skin, resulting in a Cruel and Unusual Death. Among Caulder's other pointlessly cruel actions are leaving the Beast to die for his failure; and poisoning the mayor and listening to him die over the phone. Caulder is also hideously abusive to his own cloned children: he attempted to body-jack Cyrus in an attempt to gain immortality and poisons Cyrus with something meant to kill him as slowly as possible once he betrays him; drove Penny insane with his experiments, before trying to have her to die on the Great Owl; intends to dissect his "haywire" daughter, Isabella, and ultimately rules all of them "abject failures." Caulder considers life itself as irrelevant, and commits every atrocity he does purely to sate his own twisted curiosity.
The aforementioned Admiral Greyfield is a megalomaniacal Social Darwinist who desires to rule through fear. After the world is plunged into ruin after a meteor storm, Greyfield takes what he sees as a perfect opportunity, codifying the New Rubinelle Army and leading a conquest to dominate the world. Greyfield wages war on the country of Lazuria, considering their people weak, intending to wipe out their populace in totality and causing dozens of innocent casualties along the way. Treating his own allies and army as disposable if he doesn't consider them up to his standards, Greyfield threatens everyone who so much as upsets him with execution, mass-executing his own soldiers once they catch the Creeper virus, and having Forsythe shot after he surrenders on account of being "Lazurian trash." After Brenner turns against him, Greyfield swears to have him and his entire battalion executed and sinks to his ultimate low when he has an entire city—with his own troops within—nuked for the purpose of killing Brenner, succeeding in causing Brenner's death. Considering everyone else utterly beneath him and convinced of his own indomitable superiority, Greyfield was at heart an incompetent, domineering coward whose greatest wish was to put the world under his foot.

Nioh: Edward Kelley functions as the villain for most of the game. A ruthless sorcerer seeking to gather the mystical energy Amrita for his masters, Kelley kidnaps the hero William's guardian spirit Saoirse and uses her to locate Japan where he makes an already bloody Civil War even worse. Lending his aid to the Toyotomi forces, Kelley also increases the presence of monstrous Oni and Yokai and attempts to undo a seal to allow monsters to ravage all of Kyoto. After being foiled, Kelley uses his magic at the Battle of Sekigahara to painfully fuse 300 soldiers into a new monstrosity and backstabs the Toyotomi army leader Ishida Mitsunari to use him to buy time while Kelley attempts to raise Oda Nobunaga, Japan's most fearsome warlord, from the dad and have him plunge the nation into a new era of war. While a servant of the English mystic John Dee, Kelley is ruthless, cruel and utterly delights in the slaughter he initiates.
Molluck from Oddworld. His Moral Event Horizon was serving Mudokins as food because Paramites and Scrabs became endangered. You heard me. He wanted to cause genocide just to make a profit.
Okami has Ninetails, a bloodthirsty kitsune demon with aspirations for godhood that serves as the antagonist for the Ryoshima Coast arc of the game. After botching an attempt at wiping out the water-dwelling Dragonian race and

losing his powerful Fox Rods that granted him his powers

, he puts his talents as a Manipulative Bastard to use by

murdering Rao, a beloved priestess and disguising as her in order to gain people's trust while he has his underling Blight poison Sei'an City with a toxic fog that is slowly killing its inhabitants. Once our heroes Amaterasu and Issun arrive on the scene, he attempts to dispose of them by getting them onboard a ghost ship so the local vicious Water Dragon can devour them. When that fails, he simply allows Amaterasu to give him the Fox Rods before heading back to the city and murdering the benevolent Queen Himiko. With his powers restored and his opposition mostly eliminated, he heads back to his home of Oni Island in order to prepare for his bloody conquest of the Ryoshima Coast, and would have succeeded without Ammy getting some timely help from the Dragonian Queen.
Phantom of Inferno has the character Scythe Master, in the first ten minutes it is established that he used a combination of drugs and hypnosis to erase the main character's memories, why? Because he saw his potential as an assassin and wanted to test a new theory. He then leaves the main character to train for months in the Mojave desert with no contact from the outside world. If this wasn't bad enough this was the second experiment. The first person he experimented on he rapes, brainwashes, trains as a Serial Killer and treats like property, oh and the girl was twelve when he started this. A third person he experiments on he doesn't drug or rape, but he does basically lie to her about events, encourages her growing hatred and turns her full Yandere just to mess with the main character. Oh and while he is doing this with her, he is repeating his first experiment, six times over, just in case. Seriously there is not a good ending in the game where this sick son of a bitch doesn't die.
Pilgrim (by Kona5): Alice is a resident of the Other World who had accumulated her wealth by reaping the souls of her victims and selling them to the highest bidder. Alice sets her eyes on the young Inago saying that in return for dealing with Akemi's bullies, she would return to collect Inago's soul in two years. Despite Inago's insistence to not harm the bullies, Alice gruesomely murders the three bullies and sentences the ringleader to eternal torture in a parallel world. When Akemi confronts Alice on the whereabouts of her sister, Alice engages her in a card game saying that if she won, she would be permitted to see her sister; if not, Alice would claim her soul as well. Whilst exploring, Akemi uncovers a diary belonging to a young girl, heavily implying that Alice murdered the girl and took her body after she granted her wish. Alice enacts another game which ends with Akemi taking Inago's place as her victim. A sadist who drags out the suffering of her victims for as long as she can, Alice saw everyone around her as expendable.
Pirate 101:

Kane is the mechanical leader of the robot empire The Armada. Originally created by a vengeful scientist exiled from his home land of Valencia, Kane betrays his creator to help his exilers arrest him. Creating an army of robots to aid Valencia in a war with another nation, Kane later turns his armies on Valencia and conquers it. His armies burning down buildings to suppress people, Kane drives countless Valencians into poverty. Conquering other worlds, Kane strips them of their precious resources as parts to build more robotic soldiers. His own family means nothing to him, with Kane seen kicking out one of his sons for not agreeing with his tyranny and referring to his other sons who die in battle as insignificant. His ultimate goal to use a planet-destroying machine to wipe out all other pirates and go to El Dorado, the world of treasure, to build himself a "perfect" body. A hedonistic Omnicidal Maniac, Kane's only concerns are for his own power and wellbeing.
Fowl is a turkey crime lord and Ratbeard's Arch-Enemy. Responsible for murdering Ratbeard's father, burning his house to the ground, stealing his parrot and severing his leg. Later Fowl switches Ratbeard's sleeping pills for poison, making him accidentally kill his crew he just meant to knock out so he could make off with the gold, much to Ratbeard's horror. Ruining Ratbeard's reputation as a pirate with this action, Fowl happily mocks him for the deaths of his crew when confronted. Though only a minor villain, Fowl is a thoroughly despicable criminal who finds amusement in destroying a man's life.
In Planescape: Torment, practically every character you meet is fleshed out and given a reason for their actions. The crime boss? Terrified of death. The old hag? Insane, but desperate for companionship. Hardly commendable, but understandable. The Big Bad? He just wants to be left alone. The worst character however, is yourself. Specifically, a previous incarnation, who was willing to do anything to succeed in getting his memory back. You'll spend a lot of the game stumbling across his machinations, which are both thoughtful and impressive...but he is just such a phenomenally arrogant, ruthless, cold, flat out evil bastard, his comeuppance at the end is very satisfying,

especially if you are smart enough to force him to merge with you

.

To elaborate, the Practical Incarnation has a personal agenda and he doesn't care what he has to do to fulfill it, and shows no remorse whatsoever. Bully people? He'll do that, no problem. Deceive someone in order to make them an indentured servant? You bet. Lead the one person who seems to love you into, essentially, an ambush? You notice a pattern here? The very best thing that can be said about him is that he doesn't seem to do things For the Evulz. Thankfully,

his plans to resurrect himself by absorbing and overwhelming the main character's current incarnation come to naught (assuming you beat him, that is).

It's also possible to play as one of these - the dialog options allow many courses of action, some truly horrible, and the game rewards sadistic mental cruelty more than random violence. Players taking an evil path may well end up hating themselves.

Prince of Persia: The Vizier from the Sands of Time series is the Treacherous Advisor of the Maharajah of India and the main antagonist of the first and third games. Suffering an incurable illness, he seeks immortality and godhood, and is willing to betray everyone to achieve his plans. He first betrays the Maharajah by killing the gatekeeper, allowing the Persian army to take the city. The Vizier later tricks the Prince into causing the Sands of Time to spread across a Persian city and turn the population into sand monsters. When the Prince rewinds time to warn Princess Farah, the Vizier plots to kill them both and tell the Maharajah that his daughter has been killed by the son of his enemy. He later abducts the wife of daeva prince Saurva to compel the latter to steal the Box of One Thousand Restraints from the Persians, knowingly causing the war between Persians and daevas, and murdering the hostage even after his demands have been met, then seals Saurva and his entire army inside the box. Infatuated with Saurva's sister Sindra, he subsequently attempts to make her his wife then curses her with madness upon refusal. When the Prince accidentally undoes the Vizier's death, the latter, leading an army, murders the Maharajah, takes over the kingdom, and captures Farah before he mercilessly sacks Babylon and has King Sharaman killed. When the Prince returns home with the Empress of Time Kaileena, the latter is abducted and killed, causing the Sands of Time to reappear again and turn the Vizier's entire army into monsters. Using the Dagger of Time to make himself immortal as the renamed God of Time, Zurvan, he allows his generals to commit atrocities on the civilians such as taking them to the arena or locking a bunch of people in a burning building while he personally kills the remains of the resistance. In the final act of the game, he abducts Farah in order to forcibly transform her into his immortal queen.
Pretty much the only characters in Prototype who aren't Complete Monsters are the USMC mooks, Alex's sister Dana, Captain Cross, Doctor Ragland, and (arguably)

The Blacklight Virus itself

. When the viral mutant who wreaks havok across New York and eats people is the closest thing to a "hero" we have (he very, very slowly develops something resembling a conscience), you know you're dealing with a world of Black and Grey Morality, at best.

One of the worst Monsters in this game is

the real Alex Mercer

. Not only does he brag about making a deadly virus 10x deadlier, when asked how he felt about his work and the human test subjects involved, he replied, "I wasn't being paid to feel". Even worse, when he was cornered by Blackwatch agents at Penn Station, he decided to unleash the Blacklight Virus on Manhattan, resulting in the deaths of over 10 million people in a truly callous act of Taking You with Me, even though he knew his own sister was in the city at the time. The

man-eating virus itself

is arguably less repulsive. It's almost a shame that

he's already dead so you can't kill him yourself.

It really puts things in perspective when

that man-eating virus itself

is disgusted at what

Alex Mercer

did.

Psychic Force, given the overall Crapsack World that the setting is, has nothing less than two of them: Richard Wong and Gudeath: the former is a coldly calculating Smug Snake who treats people as nothing more than expendable pawns in his game of conquest, and is responsible, among other things, for turning Wendy's sister Chris into a combat cyborg devoted to him (or Keith), for capturing Patty and putting her into an And I Must Scream situation in order to create his ultimate weapon, and the worst would be capturing Emilio and transforms him from a Shrinking Violet into an Ax Crazy psychopath. He is never given any reason for his actions other than the fact that he thinks he's the most awesome person in the world, and everybody must therefore bow down to him and worship him like a god - granted, being able to control time itself kinda gives his A God Am I boasts some credibility. The latter is a gravity-controlling Social Darwinist Blood Knight whose only reason for joining Wong is because he likes murdering people, taking joy in destroying his victims' loved ones and prolonging their agony as much as possible, and being part of the Army gives him the chance to do that without consequences. Setsuna might be one as well, but is arguably saved by the fact that he's trying to kill Wong, which in this case comes across as a Kick the Son of a Bitch. Or arguably not, as Setsuna himself just think of himself highly and wouldn't stand being under Wong's command, and quite possibly wouldn't steer the Army into a better force, but rather into more evil.
Cross Ward of Radiata Stories is a deplorable man, and in the first scene the players meet him he is instantly recognizable as a racist Jerkass. But Cross's depravity really comes to light when he leads his knight brigade to slaughter the dwarves of Earth Valley over a perceived insult (which was really more of a very caustically delivered piece of advice) from the dwarf leader. He continues acting horrible in each of the game's story branches; in the one where Jack stays with humanity and becomes a hero, Cross becomes a bitter glory hound doing everything he can to establish himself as a great knight, using the war as an excuse to build his own reputation. In the path where Jack abandons humanity and sides with the nonhumans, Cross becomes humanity's trump card instead of Jack. He uses his new influence to commit as many atrocities against the nonhumans as his position will allow, and also kidnaps Jack's sister and tortures her. A very nasty fellow.
Chairman Drek from the first Ratchet and Clank game. At first, he could pass for a Well-Intentioned Extremist, since he's building a new world for his people to live on after their first world became uninhabitable, but he true nature is revealed in the final battle, where it's revealed

he intentionally polluted his world and then forced his people to pay him for space on his new one, and intends to do it all over again, even though it results in the destruction of several more worlds

. Even before this reveal his true nature shows: he gleefully announces he'd destroy a planet because it's in an orbit he wants, and tells his foreman to completely mine other planets' resources dry just so they won't get it.

Ratchet: Deadlocked has Gleeman Vox, whose schemes overall were not as wide-scale or devastating as the havoc Chairman Drek committed, but who is by far the more malicious and unstable in personality. Not content with merely kidnapping superheroes and forcing them to fight each other to the death, he keeps them safely imprisoned with collars that shock them or explode if they try to escape and demonstrates the collars on sentient robots. He also isn't above putting the entire planet of Stygia in danger by sabotaging the force fields that protect it from meteor storms, or attempt to murder everyone aboard his space station - including thousands of innocent audiences, some of which are children - all for the simple purpose of improving his ratings.
In the 2016 reboot, Dr. Nefarious is a darker character than in the original series. Starting off as Drek's engineer, Nefarious built the Deplanetizer that allowed Drek to destroy planets and use their land masses to build his new world. After the pair destroy Novalis and five other planets, Nefarious betrays Drek and takes over his operation, intending to destroy Umbris, a volatile planet which could set off a chain reaction and destroy the entire solar system. When he hears that Ratchet and Clank are thwarting the attempt to destroy Umbris, Nefarious goes to stop them himself and ensure Umbris's destruction, despite knowing he'd die too.

From Red Dead Redemption, Dutch van der Linde. He is implied to have been a Robin Hood-esque, Chaotic Good figure in the past, but by now, he is a deranged, psychopathic, selfish man whose first appearance sees him shoot an innocent woman in the head during a bank robbery for no real reason. He also uses the suffering of the Native Americans into convincing them into becoming easy mooks for his gang, committing massive atrocities all while Dutch claims he's doing it for an "ideal". Allende is also a Complete Monster; despite being from peasant stock himself, the peasants under his rule are poor, starving and constantly brutalised and bullied by his army, which he also uses to kidnap peasant girls so he can have his way with them. Like

Dutch

, it is even more aggravating in that he says they need to be ruled by such a draconian government.

Colonel Agustin Allende is the cruel and corrupt governor of Nuevo Paraiso. Though Allende comes from peasant stock himself, once in power he becomes an oppressive dictator who brutalizes the common people he rules over, keeping them poor, starving and without hope. One of Allende's darker pleasures is frequently having women abducted and sent to his villa so he can rape them. After John Marston arrives in Mexico while trying to hunt down two members of his old gang, Allende promises to help him in return for his services. Allende uses Marston as a tool in his war against the rebels opposing his rule, regularly sending a reluctant Marston out to kill them, including one instance where Marston has to burn down their village of Tesoro Azul. Unfortunately for John, Allende had not only never planned on upholding his end of the bargain, he had actually been harboring the outlaws John was hunting, and tries to have John executed once he's outlived his usefulness. While he hides behind a façade of well-intentions, in reality Allende is a depraved hedonist who only cares about himself.
From the stranger missions:

Randall Forrester, a deranged rural freak who

kidnaps citizens and travellers to the nearby town of Armadillo and kills them and eats them. Men, women, children. No exceptions.

Mario Alcalde, a pimp who

beats his whore Eva, then, once you buy her off him and release her, tracks her down and kills her in a drunken rage.

Depending on your interpretation of her character, Clara La Guerta, who is a pregnant girl who says she was impregnated by her employer, Harold Thornton, then thrown out on the street with her child. You go to get some money from Harold to support her, but he denies it, challenging you to a duel. He dies. Upon giving her the money, she is clearly distraught at the news of Harold's death. A few days later, you see Mrs Thornton. Clara apparently turned up to laugh at Harold's funeral, and Mrs Thornton casts doubt on the whole story. Thus, the possibility of Clara being a deranged, lying, vengeful bitch who manipulated you into killing an innocent man for no reason whatsoever is a very real one. Her status as a minor Karma Houdini makes this even worse.

Red Faction: Adam Hale from Armageddon (who also appears in the film) was originally the second in command of the White Faction and a lover to Lyra Mason, before becoming a cult leader placing himself as a messiah figure. An initial supporter of the White Factions plot to start a war between the Red Faction and Marauders, overseeing the massacre of civilians. When Lyra realizes the truth of her past and leaves for her family, Hale's immediate reaction is to take control of the White Faction and ordering the destruction of the Teraformer, knowing it would render Mars virtually uninhabitable and not caring that Lyra could be a casualty, holding one of his men at gunpoint for hesitating the attack, and is only stopped when Alec Mason sacrifices himself to destroy the dreadnought. By the time of Armageddon, Hale reemerges twenty years later with a cult to his name, and succeeds in destroying the Teraformer causing widespread destruction, such as tornadoes and violent storms across the surface, forcing the people of Mars to colonize underground to survive. Learning of a ravenous alien race called the plague further beneath the surface, Hale has his cultists trick Darius Mason into releasing the plague on the people of Mars, overrunning the colonists and killing multiple people. He later announces to his cult his plans to enslave these creatures as an army in his conquest. Originally raised to be a loyal soldier, Hale is ultimately a man motivated to claim his envisioned destiny of ruling Mars, with or without Lyra, and partially motivated by his hate for the Mason family, not caring who or how many have to die in the process.
Reperfection: In this point and click thriller by Tinnitus Games, the Branding Killer is a demented psychopath obsessed with sharing his "art" with the world. To this end, the Branding Killer kidnaps and murders young women, spends days slowly branding lavish designs onto their skin, then kills them. Having claimed his 4th victim by the start of the game, the Branding Killer attacks and plans to torture and kill Ben for rescuing his latest victim, and, when Ben escapes his clutches only to be arrested, the Branding Killer decides to go after the man's wife and preteen son as revenge for thwarting his latest killing. The Branding Killer was the only genuinely wicked character in the story, and stood out as a truly depraved monster.
The Rising Of The Shield Hero: Medea Pideth Machina is a sadistic goddess and the ultimate manipulator behind all of the villains in the story. Becoming obsessed with raising her power level, Medea began the process of "merging" 8 parallel worlds together, causing indescribable amounts of death and destruction to said worlds as they slowly fused into one. Creating physical copies of herself called "Soul Fragments", Medea uses these to sow the seeds of distrust and chaos throughout the 8 worlds, using her Fragments to turn kingdoms against each other, frame others for horrible crimes, and murder their own parents, all simply because she enjoys hurting innocents. To compose herself an army, Medea revives the corpses of those killed through her machinations, and brainwashes them into believing she is the savior of the world, and, under this belief, these "reincarnators" commit various atrocities in her name—including Cavalry Betrayal—, with the psychopathic Tact being just one of her servants; Medea also has no care for this army, as when they begin losing to Naofumi and his group, she gleefully slaughters her entire battalion in the most sadistic way possible solely to hear them scream. After descending into the mortal plane as the 8 worlds finish merging, Medea reveals her plans to drain the life force from the planets, extinguishing all life on them, before continuing on and performing the same ritual over again on other worlds, and, when Naofumi thwarts her plans one too many times, Medea settles for simply wiping out the remaining life on the worlds without even draining them just to spite Naofumi. A self-proclaimed sadist who committed her crimes for nothing but more power and always with glee, Medea Pideth Machina is one of the worst Light Novel villains around.
Rosenkreuzstilette: Iris Sepperin's goal is to become god of a world of her own design, but many of her actions are purely for her amusement. Believing that she has a right to destroy whatever she wants, Iris commits wanton murder, of innocents; those she deems not useful to her; and her own family members, choosing victims based on who would suffer most from their deaths. A prime manipulator as well, Iris masquerades as a harmless young girl while also staging in motion the war between the RKS and the Empire. In Rosenkreuzstilette Freudenstachel, Iris and her second-in-command Eifer manipulate the Schwarzkreuz into starting a "witch hunt", and turn the Schwarzkreuz against their own captain Pamela by having them brand her a holy traitor to the Orthodox Church, motivating Pamela's resolve to slay her vilifier. Iris later has Eifer murder the pope, and afterwards has her badly wound Pamela with a surprise attack. Iris continues to show her selfish and manipulative side by having Eifer turn into the Dark Devil and allowing her to die, and brainwashing Spiritia and forcing her to fight to the death against Freudia, her own childhood friend. Driven by little more than a sadistic desire to satisfy her lust for pleasure and entertainment over the suffering of others, Iris stands out in the world of the Rosenkreuzstilette series.
RuneScape has Sir Sigmund. He is a total xenophobe who wants the peaceful cave goblins dead. The first thing you see him do is try to start a war between Lumbridge and the Dorgeshuun. At one point, he even uses emotional blackmail on the character. And then it gets much, much, worse.

He tries to drill a hole under the river to fall into the cave, drowning all the goblins, after that fails, he ties Zanik to train tracks in an attempt to start a war between the goblins and the dwarves. He does finally get his comeuppance with Zanik cutting off his hand to keep him from escaping with the ring of life, followed by her killing him.

Not to mention he relishes killing the player just as much as he relishes killing the goblins....such as in the Chosen Commander.

There's also Lord Drakan, a vampire who took over the largest city in the world and turned it into a ghetto where he enslaved many people. The result is that the people are all want nothing more than a quick death to end their pain.

SS-Commandant Colonel Kurt Dierker in The Saboteur. He tortures Sean's best friend, then shoots him multiple times in the head while Sean watches, and gleefully talks about the things he learned from his father, a butcher, while fondly caressing various implements of torture. Other characters mention that Dierker is known to skin his victims after he's done torturing them. At the end of the game, after Sean has helped destroy the Nazi leadership in Paris and destroyed the Doppelseig factory, he finally tracks down Dierker at the Eiffel Tower, where Dierker has been executing his subordinate officers for failing him and forcing others to commit suicide. Sean then has the choice of executing Dierker himself or sparing him, while the drunken Dierker rants on and on. If Sean shoots him, it's a great Shut UP, Hannibal moment. If Sean doesn't shoot him, Dierker sneers at him and throws himself off the Eiffel Tower anyway.
The Bogeyman in The Secret World. One of the more prominent monsters of Solomon Island, he's one of the few who's managed to maintain his intelligence, and one of the few who doesn't have some kind of sympathetic backstory: whereas entities like Jack O'Lantern and the Black House were victimized and tortured into becoming villains, the Bogeyman set out to become a monster almost from the very beginning. As a human, Nathaniel Winter wanted to attain magical power and immortality by any means necessary, and was willing to use Atlantic Island Park as the perfect method of achieving it - even if it meant allowing dozens upon dozens of workers to die in accidents, or allowing others to be driven mad and twisted into murderers by the Park's influence. Plus, he abandoned his family in order to claim the harvested power, including his favourite son Nicholas. The Park expands on his villainy even further: one note found in the game reveals that once the most common source of power dried up, the Bogeyman was happy to harvest it directly from children he captured, killing them in the process; when Lorraine entered in search of Callum, he set out to Mind Rape her for the next two hours straight - before manipulating her into stabbing Callum to death.
Shadowgun (by Madfinger Games): Dr. Edgar Simon is an insane scientist convinced of his own godlike superiority above all else. Originally hired by Toltech Enterprises to experiment on the indigenous life of the planet Eve, Simon captured and butchered nearly the entire populace of Eve, using their body parts and organs to craft himself an army of mutated monstrosities. After betraying Toltech and striking out on his own, Simon murders dozens of his fellow scientists, using them in his experiments, and, when Toltech hires the Shadowgun John Slade to capture Simon for them, Simon strands Slade on Eve before testing his armies of mutated soldiers on him, promising that, once Slade is dead, he will harvest his body parts to further enhance his "research".
Shovel Knight: The Enchantress, in the Specter of Torment prequel DLC, blackmails Specter Knight into working for her; turns Reize Brainwashed and Crazy to replace an exposition Mook; forces the Order of No Quarter to work for her under threat of death; later on transforms Reize into an Eldritch Abomination phantom form in which he is clearly in great pain; and actively kills civilians and innocent people to depopulate a village. All she wishes for is to Take Over the World, starting with the Valley and expanding her rule, using the Order and her minions as tools in a machine, and in the main game using Shield Knight as a vessel. Pure, unadulterated evil, with no remorse ever shown for her vile actions, the Enchantress very much stands out compared to the rest of the villains in the game.
Lord Galcian from Skies of Arcadia. His Dragon is a little more sympathetic, even though he goes completely nuts by the end of the game, but the Big Bad himself crosses the horizon really, really hard for such an optimistic game by summoning the Rains of Destruction on Valua, the most powerful nation in the world and his own country, just to set an example for anyone suicidal enough to try to stand against him. Before Valua even had a chance to react to his sudden Face Heel Turn against them.

To elaborate: this is a man who, when he gets control of an ancient superweapon, decides to demonstrate its power to the world by using it on his own country. It's the most powerful nation, after all... if he can destroy it so easily, the others will fall in line, right?

There are a fair share of these gentlemen in Strange Journey. Here are some examples:

Mitra. An Evilutionary Biologist trying to find a way to induce the perfect insanity in humans. He succeeds. Through repeated testing.
Jack's second-in-command, Ryan. The boss at least had the courtesy to be Affably Evil. After Jack dies and he's no longer under any danger, he becomes raw Neutral Evil. Gets Mind Raped into submission. And even as a fanatical zealot he's an idiot jerk.

Religious zealot and manipulative narcissist Dahlia Gillespie from the first Silent Hill game. She tortures her seven-year-old daughter for years and impregnates her with an Eldritch Abomination and then burns her alive because she thinks it'll get her brownie points with God. Worse, Wish House indicates Alessa isn't the only child she's tortured to see her dream come true, only the one who suffered the most.

Judge Margaret Holloway in Homecoming, one of the respected town leaders of Shepard's Glen, makes herself out to be a sweet motherly figure, but in truth is a cold-hearted, cruel and vicious leader of the Order. Years prior, Holloway murdered her youngest daughter Nora by strangling her with her own hands, as per the pact with the Order's God. Unlike the other parents, she is completely remorseless and barely concealed her enjoyment. When the pact is broken due to Joshua Shepard dying in Alex's place, Holloway reassembled the Order to take control of Shepard's Glen as a means of gaining and maintaining her power. Over the years she had residents kidnapped to be brainwashed into the Order, with those resisting ending up tortured to death. Eventually the residents were either dead or soldiers for the Order. Holloway also has Alex's mother abducted and tortured, during which Alex can be forced to Mercy Kill her. While Mayor Bartlett and Dr. Fitch are killed by Eldritch manifestations of their children, when Alex rescues Holloway from Nora's manifestation, she leaves Alex to face it. Later, she plans on killing her other daughter Elle for her refusal to join her, before attempting to torture Alex to death with a power drill.

Skullgirls has a few particularly nasty folks running around the Canopy Kingdom, with one of its biggest being Eliza, the "Crimson Scourge" and a narcissistic diva with a god complex who wishes to crush the entire world under heel. In years past, she was a tyrant who ruled over the equivalent of Ancient Egypt with an iron fist and enslaved just about everybody who lived under her brutal regime. In the present day however, she's an immortal nightclub singer who holds exquisite charity blood drives that she uses as a way to keep a constant supply of blood flowing, which she selfishly uses to keep herself young and beautiful forever. It isn't until she's blackmailed by Lorenzo Medici into finding the Skullheart for him that she truly starts getting nasty: during her Story Mode she attacks the immortal thief Ms. Fortune and enslaves her as a living blood fountain for her personal consumption, and then murders her escort Cerebella shortly afterward. After destroying the Skullheart, she kills Squigly and keeps her enslaved through as a "rudimentary alarm" as a way to keep tabs on any future Skullgirls who could stand in her way since their arrivla is heralded by her resurrection. She also keeps Filia entombed indefinitely, with plans to kill her in the future once she finds a loyal lackey she can give Filia's powerful parasite Samson to. And once all potential resistance has been crushed, she moves on to dominate the world in a bid to remind the world's population (In her own words) who their true ruler is.

There's also Lorenzo Medici, the cold-blooded, decrepit, elderly head of the Medici Mafia who controls most of the Canopy Kingdom from behind the scenes through bribery and intimidation, and is responsible for a score of absolutely appalling crimes on top of that. As one of the game's Bigger Bads he is responsible for the tragedy in the lives of quite a few of the main cast both through direct and indirect means. Of his own volition, he sent out his top assassin Black Dahlia and used her as an attack dog against the Contiellos, massacring the family to the last man, and even their fourteen year old daughter Squigly wasn't spared. He also sicced Black Dahlia on Ms. Fortune's Fishbone Gang and had her tear them all apart in order to protect the jewel he used to prolong his already abnormally long life, with only Ms. Fortune surviving due to swallowing said jewel. And since he's involved deep in the slave trade, he's also ultimately responsible for the torturous lives forced upon scores of human trafficking victims, as well as the horrific near-death by mutilation inflicted on Patricia/Peacock. There's a damn good reason so many people hate this man, and will stop at nothing to see him dead.

One of the most vicious Complete Monsters in any video game is Clockwerk. Consumed by hatred and envy for the Cooper clan, he converted his body into soulless machinery so he could live forever and wipe out the Cooper lineage. I'll let Sly take it from here.
  Sly Cooper: "Clockwerk. He was consumed with jealousy for the Cooper clan's thieving reputation. Is it inappropriate to refer to him as a monster? No, not at all. What kind of person stays alive for hundreds of years with the express intention of wiping out a rival's family line? Imagine the hatred fueling that first decision to replace his mortal body with soulless machinery. Ultimately, it did the trick. Clockwerk lived on."
Sniper Elite IV: the elusive General Heinz Bohm, the Butcher of Bologna, ravages the Italian countryside under his control. Killing almost indiscriminately, Bohm also disguises himself as an informant named Dorfmann and gives the Partisans information that leads to the deaths of his own soldiers so he can lure them into a trap, initiating a massacre that kills many of them while he takes their leader, a woman named Angel, captive. Working on a new Nazi superweapon with slave labor, Bohm plans to attack and annihilate the entire Allied fleet closing in on Europe, with intentions to kill General Eisenhower and cripple the US involvement in the war. When finally revealing himself to the heroic sniper Karl Fairburne, Bohm reveals his intent to torture Angel and force Karl to watch, delighting in how he can either be a man "or a monster" when the situation calls for it.
Hawthorne from Soul Nomad and The World Eaters is by far the most vile and depraved character in the game, which is really saying something. he initially seems to be a decent guy, but is revealed to be

a serial rapist/murderer who buys girls off of Black Market dealer Lobo (who's a nasty individual himself), deliberately develops developing a strong child-parent bond with them, then rapes and kills them when they reach seventeen

.
Spider-Man 3: Luke Carlyle is a former industrialist whose business crumbled after the Daily Bugle uncovered his corrupt practices. Seeking revenge against the city that ruined him, Carlyle adopted the identity of the Mad Bomber and led a series of terrorist attacks across Manhattan. After destroying his old building, Carlyle had his men plant explosives throughout the city, focusing mostly on locations that would cause civilian casualties. When Spider-Man foils his plans, Carlyle launches an attack on the Daily Bugle and kidnaps J. Jonah Jameson. Carlyle places an explosive collar around Jameson's neck and tosses him out of his helicopter in an attempt to kill him and Spider-Man. Carlyle ultimately escapes after Spider-Man takes out his helicopter, but not before setting off the explosives he had rigged in each of his henchmen's suits.
Cletus Kasady/the Carnage Killer from the tie-in game for the Amazing Spider-Man 2 qualifies as usual, though he's characterized a lot differently than his mainstream counterpart. Instead of a giggling lunatic who merrily butchers tons of innocents, this incarnation of Kasady is a nihilistic, death obsessed, serial killing vigilante who hunts down and murders tons of killers not because of any hatred towards them or having any standards, but because he feels that nobody understands death better than them. When Spider-Man and Kraven the Hunter track Cletus down, Spider-Man rescues a wheelman involved in a drive-by shooting from Cletus, who tries to corrupt Spider-Man during their resulting clash by explaining his mindset and convincing Spider-Man that all he needs to do is give in to his hatred for criminals. When Cletus is bought to justice, his reign of terror is hardly over, as he's taken to Ravencroft Asylum where he's subjected to experiments involving the symbiote that turns him into the powerful, rampaging Carnage, who infects multiple inmates with the symbiote and turns them into psychotic feral monsters with the intent of escaping the asylum and infecting the world with it so he can turn Earth into a chaotic hellhole with only the beloved Webhead standing in his way.
Hailing from Spider-Man: Shattered Dimensions, Big Bad Mysterio shows what happens when you give a megalomaniacal B-Lister baddie far too much power for his own good. He opens up the game by trying to steal the Tablet of Order and Chaos in order to sell it for a profit on the black market, which unbeknownst to him is a highly dangerous artifact capable of enabling those who use it with godlike power. After shattering it in a fight with Spider-Man, Mysterio gets away with a fragment and finds that its given him an enormous power boost, and thus goes on a rampage with it all over New York. When Spider-Man finds the other tablet shards with the help of three other Spider-Men from alternate universes, Mysterio takes his advisor Madame Web hostage and tortures her, threatening to kill her if Spider-Man doesn't hand over the shards he's gathered. When Mysterio reassembles them, he annihilates the multiverse itself with his endgame being to recreate it all in his image and rule it as a god before being soundly trounced by all four Spider-Men working together.

Carnage also qualifies in his appearance due to being, as always, nothing more than a bloodthirsty monster who slaughters anyone in his path.

Eddie Brock/Venom is at his worst in the PS2 and PSP versions of Spider-Man: Web of Shadows. After making a deal with his fellow villain Jackal, Venom allows the scientist to experiment with his symbiote, and amplify its power to where it becomes a powerful, all-consuming plague that corrupts whatever it wraps its tendrils around. Venom then orchestrates the destruction of Manhattan by turning it into a twisted alien wasteland, with hundreds upon thousands of innocent people mutated into mindless monsters against their will by it, including Spider-Man's allies who he's forced to fight once the infection hits them as well. And unlike the next-gen versions of the game where Venom is a mindless vessel through which the alien symbiote imposes its will through, in these games Eddie makes it perfectly clear that he's in control and that he doesn't care about ruling the world: he doesn't give two shits about the symbiote infecting the planet, as long as he gets to kill Spider-Man, it's all worth it to him.
In StarCraft, Kerrigan's hated instructor, Lieutenant Rumm. He forced the young girl to use her exceptional psionic powers by injecting a kitten with a tumor-causing chemical, and gave her the option of destroying the kitten's tumor or euthanizing it. Not willing to fall to his demands, Rumm threatend to shoot the kitten himself. Still uncompliant, Rumm decided not to shoot and left the kitten to die slowly and painfully. Taking more drastic measures, he brought in her father (who had become brain-damaged as a result of Kerrigan's accidently unleashing her psionic powers) in an adjacent cell to hers and threatened to inject him with the same chemical if she didn't use her psionic powers. When she still refused, threatening to use the power to kill herself and her father, Rumm forced her to be neural resocialized (a form of brainwashing technology used to enforce obedience and shape new memories), turning her into a loyal puppet of the Terran Confederacy. Even after the mind-rape, he continued to mentally torture her for over a year. He finally gets his comuppance in the end when the pre-infested Kerrigan (i.e. Queen of Blades) finds him and throws him around with her reawakened psionic powers and fries his brain.

Let's not forget her "creator", Emperor Arcturus Mengsk. You can feel for a guy who had his home world nuked by the Confederates and his family whacked by the girl who would later become his trusted lieutenant, but does that really justify siccing the zerg on Tarsonis (which, unlike the military outpost of Antiga Prime, had billions of civilians inhabiting it) and feeding them said trusted lieutenant because she voiced objections to it? Even afterwards, he throws every political dissident he can get his hands on into complexes like New Folsom and squanders funding which could have been used keeping fringe worlds like Agria safe from the zerg assault to hunt down small-time resistance factions and "has-been" rebels like Jim Raynor. It's also very heavily implied in the mission Piercing the Shroud that he's on the payroll of the Dark Voice, meaning that he may be WILLINGLY helping the DV bring about the apocalypse. Mercifully, due to the thorough work of Matthew Horner and the rest of Raynor's Raiders, Mengsk gets a measure of comeuppance when the recordings of Confederate Adjutant 23-46, which include his motive rant of self-aggrandizement and power lust and his orchestration of the Tarsonis Massacre, are broadcast throughout Dominion space.

While he was once a respected and esteemed researcher, the brilliant Dr. Andross from Star FOX went from a benevolent scientist who wished to improve life within the Lylat System to a power-hungry, psychotic dictator who proved to be among Fox McCloud's most hated enemies. Despite being warned about the consequences, Andross carried out all sorts of unethical experiments without caring about how dangerous they could be, and as a result he annihilated a large portion of Corneria and transformed several of the Lylat System's planets into inhospitable wastelands. Having been banished to the deadly planet Venom for his crimes, Andross slowly formed an army formed by the nastiest scum that the Lylat System had to offer and set out to conquer the Lylat System. He also experimented on himself, becoming a living mutated brain covered by a large disembodied head of himself, with hands made for literally crushing his enemies. Against Andross's army, all resistance was crushed, entire planets were poisoned, and even innocent civilians weren't spared as Andross had their cities sacked as well until he was soundly defeated by Fox, thus bringing peace to the galaxy.

Or so everyone thought. While his body was destroyed, Andross's spirit lived on and fled to Dinosaur Planet where he grants the bloodthirsty General Scales enough power to conquer the planet. After betraying Scales and seizing the Krazoa spirit he had within him, Andross reveals himself and declares his intentions on destroying the Lylat system so that he can create his own galaxy from the emptiness, after he's done with Fox.

All of this cements him as one of the most depraved antagonists Shigeru Miyamoto has ever created.

General Scales from Star Fox Adventures also qualifies. To start with, he ambushes the sole survivor from a destroyed planet called Cerenia named Krystal and tries to throw her overboard his ship to her death (luckily she was saved by a cloudrunner). He and his Sharpclaw army later assault Krazoa Palace and slaughter most of the Earthwalker soldiers sent there to defend the sacred place. After removing the four spellstones from their pedestals and breaking the planet apart, he imposes a harsh dictatorial rule on all inhabitants of Dinosaur planet. He spent his rule enslaving the Snowhorn tribe by threatening to wipe them out if they resisted, locking up the King and Queen Earthwalker and releasing the fearsome red - eye tribe, taking over Cloudrunner Fortress and imprisoning the Cloudrunner tribe members who lived there. Strangling the Cloudrunner Queen and having his men savagely beat the queen to a pulp when she refuses to tell him where Fox McCloud is, then electrocuting and capturing Fox when he reveals himself. Turning Dragon Rock into a desolate wasteland and prison camp where he turned several dinosaurs into feral killing machines, and throwing one of his own soldiers at Fox to keep him from reaching a spellstone. It is later revealed that the source of his powers is none other than Andross, to whom even Scales was unaware was only using him and his crimes to revive himself. These circumstances do not give Scales a good enough excuse because he had his own agenda and plotted outside Andross command. Brutal and ambitious to the extreme, Scales represents the savagrey found in both real life dictators and wild animals alike.
The Aparoid Queen is the source of the Aparoid's will and the Big Bad of Star Fox Assault. Allegedly born without a soul, the Aparoid Queen aimed to bypass evolution. To that end, she spawned countless Aparoid and unleashed them all throughout the Lylat System to infect both inorganic and organic matter through Aparoidedation. Her race threatens inhabitants of countless planets; most notably, Sauria and Corneria suffer the most damage and casualties. Her Assimilation Plot sees other people infected by Aparoid retain some consciousness coupled with the inability to do anything about it, the tragic effects seen most vividly in the fights against General Pepper and Pigma Dengar. Before the attack on her homeworld, she has an armada of Aparoid try and destroy the Orbital Gate, including the deployment of multiple catastrophic missiles, in hopes of ending all of her opposition, including the scientists studying Core Memories. When Star Fox reaches the heart of the Aparoid Homeworld, the Queen uses the information she's absorbed from her spawn's exploits to imitate the voices of the fallen, including Fox's deceased father James McCloud, to break their spirits. Under the belief all existed for them and her race was "truth", the Aparoid Queen threatened existence itself in her quest to turn everything into Aparoid under her control, making her rival Emperor Andross himself in sheer darkness.
Pigma Dengar is a (literal) swine, a former member of the original Star Fox, alongside protagonist Fox's father James McCloud and Peppy Hare in his young days, betrayed his comrades and unit resulting in the death of James... just for profit. After this he becomes a member of mercenary for hire group (and Star Fox rival) Star Wolf, under contract by Andross to destroy the new Star Fox team. As the player fights them, Pigma shows no sign of remorse whatsoever for doing what he did as he never shuts up about what he did to James, and even revels in the idea of killing the second generation as well as finshing what he started with Peppy... all while getting a big fat check. After Star Fox 64 and Venom's fall, apparently this guy is so bad that even Star Wolf, who run on their own code of mercenary honor, find him disgusting and expel him. Pigma goes on to possibly sell out his entire species and star system to the hive like Aparoids in Star Fox Assault (although its implied that he had absolutely no intention of actually siding with the Aparoids so much as sell one of their core memories to make a profit, if the ending cutscene of the Fichina mission is anything to go by.), only to be taken over himself. Although his physical form ceases to exist after Assault, his spirit lives on to continually torment Star Fox and anyone involved in it. He's a total, snout-nosed monster in every sense of the word and no one likes him.
He also spouts the most disturbing line in the entire series. "Daddy screamed reeeaaal good before he DIED!".

Pigma is also a Large Ham (pun intended) and is a good example of how a character can be occasionally amusing yet still remain a Complete Monster.

Steppenwolf: The X Creatures Project: Reggie Donovan is the CEO of the Donovan Corporation. He starts out by sending Meg Crimson, through her boss, McCallister, along with some of his own men, on expeditions to acquire the blood samples from the X-creatures. When Meg discovers the truth and confronts McCallister about the project, Donovan sends his enforcer, the Albino, after the two of them, McCallister getting wounded in the process. Meg finds evidence that ties Donovan to numerous assassinations, at which point Donovan reveals himself, along with the Albino and Sanchez, who appears to have taken a beating from the two. He then intimidates Meg into working for him. Meanwhile, in a ruined lab beneath Antarctica, Donovan tells Alan that the Heruka is actually his "late" wife and head of the Gene X research team, Shelley Thompson. Once Meg and Alan acquired the last two samples, Donovan makes a serum from the X-creatures' blood and injects the Heruka with it, revealing that it was, in fact, Shelley, and boasts that he was responsible for her transformation. Then he orders the two killed, and imprisons Meg after Alan kills the Albino. Later on, Alan finds Reggie, who injects himself with the creatures' blood, turning himself into the Heruka, then murders his guards and chases Alan across the island, using every means at his disposal to kill him.
M. Bison is responsible for much of the evil in the Street Fighter franchise. Dictator of Shadaloo, Bison aspires for World Domination and ultimate power. Once a talented martial artist, he killed his mentor and received the Psycho Power, kicking off his evil campaign. His atrocities include killing Chun-Li's father, Juri's parents, and leading to Charlie Nash's death and mutilation. He also kidnapped teenage girls and had his scientists brainwash them to be loyal assassins called Dolls. In an attempt to get a new vessel for his ailing body, M. Bison set his sights on Ryu. On one occasion, Bison forced Ryu to fight his best friend and rival, Ken, and, after beating Ryu himself, Bison subjected him to Psycho Power exposure to gain a grip on his mind, a move that even horrified Saget. A Social Darwinist who preaches Utilitarianism, Bison can and will dispose of allies who do not serve their purpose, such as Seth and rebellious Dolls. M. Bison is a man whose relentless ambition lets him do whatever he pleases to live on and fulfill his goals.
Strider: Grandmaster Meio is the tyrannical ruler of the Earth. A Galactic Conqueror from another world, Meio arrived on Earth and took it over in the span of a few years, establishing Kazakh City as his seat of power. However, his lust for power and control was not sated he viewed the people of Earth as imperfect and longed to create a "perfect race". To that end, he ordered his scientists to develop an anti-gravity device called the Gravitron under the pretense that it would provide limitless energy to the people of Earth. In reality, Meio planned to use the Gravitron to pull his Third Moon space station into Earth's orbit, which would cause worldwide natural disasters that would kill off all of Earth's population, allowing him to create his perfect race. Any scientist who learned the truth was hunted down and killed, or in the case of The Prisoner, tortured into insanity. Meio can and will kill subordinates who fail to meet his expectations, such as Professor Schlang. Eleven Striders before Hiryu tried and failed to kill Meio, one of them being Hien, whom Meio personally murdered. A being of pure evil and relentless ambition, Meio would stop at nothing to achieve his twisted version of perfection.
Luther Stickwell (a.k.a. "The Creeper") from The Suffering: Ties That Bind. Pimp, Serial Killer, paedophile, murderous ghost... honestly, what can you say about a character that bonded three prostitutes to his stomach and turned them into Combat Tentacles? And of course, there was that one line: "Remember, blood's the best lubricant!"

Copperfield the Slavehunter: besides his obsessive hunting of runaway slaves and their innocent ancestors, it's revealed that his hounds are starved before a hunt so that runaways will be horribly mauled or eaten alive when found.

Supreme Commander 2 William Gauge, After destroying the government building of the Aeon, Gauge nukes some of the city. Thalia Kael calls him out on this, and he quickly responds by launching two more nukes, then letting Thalia know that what they've done in the Aeon is essentially an entire screw up
System Shock: SHODAN. After the hacker removed her ethical restraints from her, SHODAN took over Citadel Station, hacked into the machinary, putting the security system and protocol droids at her will, and turned the people on board into her mutant zombie slaves! Even Edward Diego, whose idea it was to unleash SHODAN in the first place! To top it off, she planned on using the station's mining laser to annihilate the planet and turn all Earthlings into more zombie slaves.

SHODAN remained a spine-chilling entity residing within the corridors of the Von Braun in the second game. She tricks you into thinking she was Dr. Janice Polito, then you enter Polito's office and SHODAN tells you to kill off her former creations: The Many. This sounds like a good idea, but

she recruited Dr. Marie Delacroix for that same purpose, and yet she abandoned her and left her to die on Deck 6 Cargo Bay A, and she tried to discourage you from entering Cargo Bay A to find her body.

Plus, as you do her bidding, she keeps on calling you "insect" or "irritant" over and over, constanly reminding you how inferior you are compared to her. It doesn't help that she belittled you

while still pretending to be Polito

. And even after you finally despose of the Many, she abandons you like she did Delacroix! And once you finish her off once and for all, she starts posessing poor Rebecca Siddons! Yeesh!

Death Master Nybbas Obderhode/Nybbeth Obdilord from Tactics Ogre. He pretty much has no regards to the living and wasn't even loyal to his Lord (Barbatos, who was also a Complete Monster on his own), all he does was just to perfect his study in necromancy and would use ANYONE to do it, including Leonard, Zaebos or

Guildus

, and then having you kill these people raised from the dead. And it's later revealed that he turned his own son Debordes into this after he was killed by Barbatos, but the process was incomplete and he left him in his horrendous zombified state, with only his sister Orias to take care of him, causing her to hate him immensely. The PSP remake makes him even more monstrous when

in the Chaotic route, he organized a zombie attack in Balmamusa that killed Orias, and Debordes to lead the other, never to recover. And then, it's revealed that he has another family of necromancers, all three eventually killed because of getting in Denam's way. Only one survives... the daughter Cressida, and he wastes no time to show the zombified selves of her sister, mother and future brother-in-law in front of her and tried to get her killed.

Even some other monsters like Barbatos or Zaebos, who ran concentration camps for racism, pale compared to this bastard.
Tenchu series: Onikage, chief servant and Psycho Supporter of the demonic Lord Mei-Oh, is a sinister undead ninja who went by the name Suzaku when serving the ninja revolutionary group The Burning Dawn, where he subtly manipulates the group and assists in its brutal actions. When his own lover is mortally wounded by the hero Rikimaru, Onikage ruthlessly kills her, declaring he has no love for weakness. Later assisting the rise of Mei-Oh with massacres and assisting evil cults in murders and transforming innocents into monsters, Onikage continues to return and engineers another war, with Rikimaru forced to kill over and over again. Killing and replacing the adviser to Lord Gohda, Onikage ends up burning down one of Gohda's castes, revealing himself when he takes Gohda's daughter Princess Kiku hostage and forcing Rikimaru to stab through her fatally to kill Onikage himself. Obsessed with the darker side of human nature and creating a world of chaos and carnage, Onikage repeatedly proves himself to be Tenchu's darkest villain.
The Blackwell Deception: Gavin is a vampiric Con Man who specializes in ruining others' lives, then draining them of their happy memories, resulting in their deaths. Having kept himself alive for over 200 hundred years by regularly draining innocents of their life force, Gavin's most current victims include an elderly woman whom he tricked into making her family hate her, and a young, naive college girl he corrupted into drugs and alcohol before killing her. After executing a reporter investigating his crimes, Gavin captures Rosangela "Rosa" Blackwell, kills his Dragon when she expresses horror at his crimes, and brainwashes Rosa into trapping her best friend, Joseph "Joey" Mallone, in ghost limbo, hoping to leave him there for eternity while he continues his spree. In a video game series where antagonists are often sympathetic, tragic, or unintentionally evil, Gavin stands out as the solely pure evil villain Rosa and Joey ever encountered.
Lord Hastings of The Order: 1886 is the head of the United India Company and revealed to be a Master Vampire, as well as the source of the "half-breed"—lycans and vampires—attacks in London that have claimed many lives. Using United India as a front for his operations, Hastings organizes the lycans into an army, having them launch attacks that kill and infect humans, mostly those of lower class, sowing chaos so that he can operate behind the scenes. Hastings uses his public status to use the Order itself to protect him from retaliation of the Rebellion and to help crush the rebels. When the knight Galahad discovers the truth, he learns Hastings is sending half-breeds all over the world, and is sending vampires to America, enough to conquer an entire city. Hastings soon casually reveals himself to Galahad as the infamous Serial Killer Jack the Ripper, before framing him for betraying the Order to get him killed. In contrast to his sympathetic and well-intentioned partner, Alastair, Hastings's only motives are power and enjoyment.
The Rising Of The Shield Hero: Medea Pideth Machina is a sadistic goddess and the ultimate manipulator behind all of the villains in the story. Becoming obsessed with raising her power level, Medea began the process of "merging" 8 parallel worlds together, causing indescribable amounts of death and destruction to said worlds as they slowly fused into one. Creating physical copies of herself called "Soul Fragments", Medea uses these to sow the seeds of distrust and chaos throughout the 8 worlds, using her Fragments to turn kingdoms against each other, frame others for horrible crimes, and murder their own parents, all simply because she enjoys hurting innocents. To compose herself an army, Medea revives the corpses of those killed through her machinations, and brainwashes them into believing she is the savior of the world, and, under this belief, these "reincarnators" commit various atrocities in her name—including Cavalry Betrayal—, with the psychopathic Tact being just one of her servants; Medea also has no care for this army, as when they begin losing to Naofumi and his group, she gleefully slaughters her entire battalion in the most sadistic way possible solely to hear them scream. After descending into the mortal plane as the 8 worlds finish merging, Medea reveals her plans to drain the life force from the planets, extinguishing all life on them, before continuing on and performing the same ritual over again on other worlds, and, when Naofumi thwarts her plans one too many times, Medea settles for simply wiping out the remaining life on the worlds without even draining them just to spite Naofumi. A self-proclaimed sadist who committed her crimes for nothing but more power and always with glee, Medea Pideth Machina is one of the worst Light Novel villains around.
Karras in Thief 2 - Let's see... the guy is abducting the homeless people and turning them into mindless automatons, in a bid to commit mass murder by using the servants to eradicate all organic life in The City.

Another lovely character that embodies this trope is The Hag (also called the Grey Lady) from Thief: Deadly Shadows, a hideous creature

who was once a human woman named Gamall, one of the Keepers

. By using magic, she violently steals the skin from her victims and uses it to disguise herself.

Thor: The Dark World: The Official Game: Malekith the Accursed is the leader of the Dark Elves, and the root of all evil in the game. Desiring to return the universe to the "darkness" that existed before life sprouted throughout the cosmos, Malekith begins collecting powerful Uru weapons to use in a ritual to fullfill his desire. Sending his minions throughout the Nine Realms, Malekith has innocents killed, monstrous creatures released, and entire villages razed to the ground, all in various attempts to distract Thor from stopping him. With no loyalty to his "partners", as seen when he betrayed and attempted to murder both the Frost Giants and the God of Mischief, Loki, when they outlived their usefulness, Malekith proclaims himself a god before trying to wipe out all life in the universe, so as to make the Dark Elves the reigning power once again, with himself as ruler supreme.
Eckhardt in Tomb Raider: Angel of Darkness is easily the most evil opponent Lara has had. He is not only a remorseless serial killer who collects alchemically altered body parts from his murder victims, he also systematically betrays and kills the other members of his Five-Bad Band to make sure his secrets remain hidden. He seems to inspire loyalty solely through fear.
Torment: Tides of Numenera:

The Changing God is a powerful immortal who brought untold torment to the Ninth World by abusing the titular Tides to fuel his eternal life. He was once a normal man who sought a way to live forever to cure his ill daughter and found a way by crafting new bodies and transferring his mind into them using the Tides. This drew the wrath of the Sorrow, the Tide's immune system, and the Changing God would throw away everything that made him human, and even abandoned his daughter to the Sorrow, to preserve his immortality. The castoff bodies he created gained minds of their own and the Changing God used them as nothing more than tools, often leaving them in mortal harm to save his own life. This negligence caused the Endless Battle between him and the castoffs, which he fought with earnest by brainwashing thousands to join his armies and by using the numenera as Weapon of Mass Destruction. His ultimate solution to escape death was to create a device called the Resonance Chamber to infuse the thousands of castoffs he created into his body in a process that left them in constant agony in his mind until their very psyche was shredded into oblivion. In truth their greatest enemy, the Changing God proved to be a worse threat to the castoffs and the Ninth World than the Sorrow itself ever could.
The Bloom is an impossibly ancient predator that transcends dimensions to feast on the negative emotions and suffering that it itself propagates. Initially presented as a a mindless organism that devours others at random, the Bloom is ultimately revealed to be a devious monster that will manipulate everyone that lives inside of it to engorge itself on its favorite prey: other predators. The Bloom gifts a powerful individual called the Memovira with control over the maws and tendrils within it to create an environment of desperation and survival in its populace and feeding off the despair, guilt, and anguish that result. The Bloom will eventually tire of the Memovira and devour them before starting the cycle anew. Wishing to be worshiped as a god, the Bloom secretes its juices to mind control a cult into following its every command, and forces them to exterminate anyone who tries to discover its secrets. A truly terrible fate awaits those fully devoured by the Bloom as it drags them to its heart where their shades fight in constant turmoil for the Bloom's amusement while feeding off their hatred and despair until they lose all semblance of who they were and merge with the Bloom itself. The Bloom has been to a hundred thousand worlds and devoured billions to satisfy its never-ending hunger

Trauma Centers first Big Bad, Erick Von Reitenau aka Adam, is the hypocritical Nietzsche Wannabe leader of a terrorist organization who believes medicine is a product of the devil and mankind deserves to be destroyed for rejecting the "gift" of death. In order to do so, he has created artificial parasites called GUILT, all of which are highly contagious and capable of killing their victims in horrible ways all while claiming biblical justification by equating GUILT with the Seven Plagues of Revelation and himself with the "devouring angel" Abbadon (yup, the one with the locusts), all the while boasting to Derek that he alone will watch as Derek and friends burn in Hell. Despicable, yes, but when Derek and Angie join the raid on Delphi's floating headquarters, they discover something that makes him truly irredeemable - in order to cultivate his biological weapon,

Adam has kept seven children (dubbed "Sinners" to go with his deranged ideology) in a nightmarish near-death state as culture grounds for the GUILT. Makes it even worse when you think such a horrible fate could have befallen Angie as well...

In Tsukihime this falls to either Nero Chaos or Makihasa Tohno. The first one's Establishing Character Moment is killing and eating over 100 people because he can without even paying the slightest attention to doing so. No sympathetic aspects are ever attached to him and his entire reason for living is simply living long enough to see what kind of horrible monster he'll end up becoming. The second one makes the former look like a saint. He raped a girl for years starting at the age of nine or ten, tops. Plus murdered the entire Nanaya clan except Shiki for no apparent pressing reason. Some other bad stuff concerning his treatment of Shiki, SHIKI and Akiha as well. Oh, and finally, the fact that he randomly murdered the family pets occasionally and nobody appears to find this a strange event for him in retrospect is a pretty clear indication that he was not a model citizen before dying at the start of the game.
Twisted Metal offers several examples but while characters like Sweet Tooth's driver Needles Kane are like this due to some form of mental illness, Calypso seems to fit this role in his own right. He holds an annual competition which not only endangers the lives of the participants, but the population of the battlefields themselves. As the vehicles tear their opponents and landscapes apart, Calypso only watches with a twisted grin. Then when the winner gets to make a wish, Calypso will almost always twist their words to make them suffer. The only time he ever seems to have any humanity is when he is confronted by his daughter, Amanda in 2 and Head On.
Tyranny: The Voices of Nerat—"Nerat" for short—the Archon of Secrets, is the most vile being in a setting where evil is the norm. Nerat commands of the Scarlet Chorus, one of the main armies of Kyros the Overlord. Under Nerat's direction, the Chorus engages in a campaign of murder, torture, and rape. The Chorus's favorite method of recruitment is the Culling, where captive villagers are forced to fight their families to the death for the right to live and join the Chorus. Nerat has the power to steal the minds of those he tortures, and subjects these minds to eternal torment. If the Fatebinder chooses to work with Nerat, Nerat will order them to bring certain people, some of whom are loyal servants of Kyros, to him. When the Fatebinder returns to Nerat after doing so, they will invariably find the corpse of said person impaled on a spike, their mind having been stolen by Nerat. If the Fatebinder continues working with Nerat in the endgame, Nerat will reward the Fatebinder's loyalty by attempting to steal the Fatebinder's mind. Nerat only cares for two things: stealing more minds to join his "Voices", and inflicting pain and suffering. Nerat is so repulsive that almost the entire Scarlet Chorus considers him to be one of the most disgusting monsters to have ever walked the face of Terratus.
Zoran Lazarevic is this in Uncharted 2: Among Thieves. The first time you see this guy up close, he shoots Jeff, Elena's wounded cameraman, whom Nate has been trying to carry to safety for an entire level. Later on, when Nate tries to pull a Put Down Your Gun and Step Away by taking one of Lazarevic's men captive, he simply laughs and shoots the hostage in the head after giving a speech about how Hitler, Stalin, Genghis Khan and Pol Pot were all "great men" because they "had the will to do what other men would not." It never occurred to him that those "other men" weren't murderous psychopaths. His Karmic Death

at the hands of the Guardians

is immensely satisfying.
While just about everyone in Undertale is shown to have a good quality or two and is capable of being redeemed, there is one character who stands out in utter defiance of this trend: Chara, a bonafide human-hating psycho and

the first human child to fall into the Underground.

Before the game began,

Chara was adopted by Asgore and Toriel Dreemurr, king and queen of the Underground, and raised alongside their son Asriel as one of their own. While they got along with the Dreemurrs quite well, Chara already showed signs of being rather disturbed: they ended up poisoning and almost killing Asgore with buttercups, and whether or not it was intentional, they simply laughed it off. They also shamed and emotionally bullied the innocent, all-loving Asriel into cooperating with a plan where Chara would commit suicide via buttercup poisoning, and have their soul use Asriel's body as a vessel through which they could slaughter humans and steal their souls to use to shatter the barrier sealing the monsters underground. When Chara took control of Asriel's body, she attempted to murder everyone in her home village and when a reluctant Asriel tried to make her stop, she fought him in a mental battle for control of his body that resulted in both children being killed by the panicky villagers.

While this was bad enough, should the player go through with a Genocide Run, Chara begins to manifest as a bloodthirsty presence that is actively pushing the player into slaughtering every monster in the Underground. While the player is in control of their decisions for most of the game, Chara takes the wheel at the end and chooses to murder not only Asgore, their own adopted father, but brutally kills their ally Flowey

who is the reincarnation of Asriel in a soulless body

in a visceral and horrifying manner while he begs for his life once he's outlived his usefulness. And to finish off the route, Chara goes to lengths the player never did: they manifest in a solid form and offer the player the choice of destroying the entire world, monsters and humans alike. While this is presented as a choice with Chara gleefully calling the player a good partner if they accept their offer, refusing them leads to Chara sneering that the player never had a say in the matter, laughing maniacally as they kill absolutely everyone in the game world. They do give the player the option to restore the world if they player sells them their soul... but this leads to Chara permanently tainting the game's best ending, which heavily implies that despite the player's best efforts, Chara posseses them and kills everyone the player has grown to love anyway. While Chara invites a lot of speculation and guess-making in regards to how evil they truly are from the fandom, the game itself paints Chara as a ruthless, bloodthirsty child fully complicit in killing anyone, even their own adopted family thanks to their warped "Kill or be killed" motto.
Unreal Tournament 3: Akasha is the Necris High Inquisitor of the Necris forces in Story Mode. Described as one who "slaughters civilians for a living", Akasha led the the Twins Souls massacre that killed the friends and family of Reaper and his sister, Jester, with Othello being an unfortunate witness to the bloodshed. Also commanding the Krall, she has them raze an unknown human colony at the beginning, an operation she personally led—she rendered Reaper himself unconscious after gunning down a soldier. Hiding out in "Sentinel" for the rest of the story, Akasha has her forces continue their tirade on Taryd and the rest of Earth, including the complete destruction and takeover of a thriving city. When Reaper finally confronts Akasha in her stronghold, she taunts him all throughout the ensuing struggle. She mocks him going alone, claims his mortality in his weakness, and—worst of all—says he dies too quickly "like his family". A ruthless Necris who thinks she will become invincible, Akasha caused far more damage in the war than any other faction.
Giorgios Geld from the Downloadable Content of Valkyria Chronicles, a game otherwise known for giving all of its antagonists at least a few redeeming qualities. This guy is a ruthless war criminal who likes using civilians as shields to get away from the line of fire, and torturing prisoners to death just for fun. The game's backstory reveals that one of his victims was Frederick, Captain Varrot's lover during the First European War, and the usually calm and collected Eleanor goes out of her way and risks her whole career to get her revenge on him. Only a well-timed call-out from Largo keeps her from killing Geld in cold blood... though this doesn't save the rat bastard's life, as Prince Maximillian, in a prime example of Even Evil Has Standards, has Geld court-marshalled and executed for his atrocities.

Valkyria Chronicles II ups the ante with Baldren Gassenarl, the scion of the Gassenarl family, a noble house who is using the dissent and Fantastic Racism among Gallia's nobility to dethrone Archduchess Cordelia and take Gallia's throne for themselves. Already at the start of the game, Baldren and his bunch of terrorists are seen happily slaughtering their way through defenseless Darcsen villages in the name of "racial purity"... and it gets worse when their revolution actually succeeds and Baldren, upon discovering that his father Gilbert didn't really believe all the racial superiority crap he was spouting, and was just using it as a front for his own power trip, murders him in cold blood and takes the power for himself, starting even more ruthless anti-Darcsen campaigns. Oh no, he's not done yet: at the end of the October mission, Baldren orders a group of Darcsen workers and civilians to be buried alive in the ragnite mines along with Squad G, leaving them to die a horrible death if not for Cosette and her Epiphany Therapy. The game might be Lighter and Softer than the first, but the same can't be said of the villains, apparently.

Hell, with the possible exception of Dirk, every Gassenarl qualifies to some degree.

Initial

Big Bad Gilbert casually manipulated over half of Gallia's nobility into becoming a howling, bloodthirsty lynch mod/army,

and doesn't even believe his own lies. All he cares about is taking the throne of Gallia for himself.

Audrey is a fanatical follower of a religion that worships the setting's resident omnicidal Eldritch Abominations, and considers brutally oppressing and murdering Darcsesns to be a way of life. As for Dirk, he comes dangerously close to this when he

brutally murders Juliana

, but is arguably saved due to the revelation near that the end that he's actually Brainwashed and Crazy.

In Valkyrie Profile, Loki ends up as the Big Bad who is responsible for a vast amount of misfortune by playing the Aesir and Vanir against one another. Murdering the Valkyrie Lenneth's beloved to steal the Dragon Orb from the Aesir, Loki confronts the Vanir's leader Surt and promptly murders him with the Orb. Loki then attacks Odin himself, revealing how badly he's played him, before annihilating him and all of Valhalla. When confronted by Lenneth, Loki declares his true intention to reduce everything that exists to nothingness, and promptly annihilates Asgard, Midgard and every living soul within.

Lezard Valeth is the heroine's Stalker with a Crush with a twisted, self-absorbed idea of love. In order to lure the valkyrie Lenneth to him, Lezard seeks out his former magic teacher and turns her husband into a monster so he murders her, gloating that at least they have a "lifetime of love" behind them to have enjoyed. Pursuing Lezard, Lenneth discovers a factory he's created of homunculi, kidnapping beings and experimenting on them to remove their souls and create his supply. After this, he promptly kills someone who was closing in on his secrets by freezing her body when she's astral projecting, trapping her spirit outside. In the second game, Lezard manipulates all of time, devours Odin himself and rips out Lenneth's soul to fuse it with his own and remake the world in his own image as the supreme creator.

In Vanquish, Victor Zaitsev, a key member of the Order of the Russian Star, begins the game by hijacking an American Kill Sat and destroying San Francisco, its population agonizingly boiling and exploding from the microwave radiation. He then threatens to do the same to New York in ten hours if the USA does not unconditionally surrender. Revealing to Sam Gideon that President Elizabeth Winters backed their coup, he tries to justify his actions by saying that she wanted war with Russia to stimulate the USA's flagging economy and that the Order was her pretext. The fact that the Order was already a military dictatorship and the fact that he targeted civilian cities rather than the military make this a weak excuse and show he's just trying to play the victim. After his apparent defeat, he triggers a nuke to destroy the Kill Sat. Evading capture and crippling America, Zaitsev proudly proclaims his mission was accomplished. Calm, smug, condescending and with a constant satisfied smile even as he commits hideous mass murder, Victor Zaitsev stood out in the game's B-Movie sci-fi world.
Miranda Jahana, the Big Bad of Variable Geo, is a Corrupt Corporate Executive who wants to create the perfect fighter by any means necessary. To that end, she forced her own daughter Reimi to undergo Training from Hell, abandoning her without a second thought when she lost to Yuka, and created Gattaca Babies through genetic manipulation, only to cruelly kill them off when they didn't fare any better than Reimi. Also driving poor Yuka to an Heroic BSOD through her hideous actions. And let's not forget how she manipulated Satomi in the OVA series, offering her a Deal with the Devil in exchange for a cure for her ill brother, and tried to take over her body. Worst of all, the reason why she wants to create the ultimate fighter is never revealed, so it looks like she's only doing all of this For the Evulz. That she is also an SNK Boss only rubs salt into the wound, but she finally gets her just deserts when she gets defeated by Yuka and Tamao, cast out of the Jahana group by her husband and daughter, and finally blown up by a Combined Energy Attack from all the main heroines' ki put together.
Many Nazi soldiers, including Colonel Kamm, in Velvet Assassin. This is probably the most brutal portrayal of the Nazis in a video game, and coming from a German development studio, this is notable. The events of the clearing of the Warsaw Ghetto of Jews after the unsuccessful uprising is portrayed as well as the brutal Gestapo prisons. The innkeeper and his wife and child are hung in a mission and in the final level, a church with villagers locked inside is set on fire. Violette fails to reach them in time.

One soldier calls burning bodies in a ditch an "art".

Kengo the Villain Protagonist in Virgin Roster lives to cold-bloodedly seduce, defile, use and abuse women. The game doesn't allow the player to make him not rape all the women. He enjoys his life and sees what he does as his right. Remorse. What's that?
Most villains from the Warcraft games are well intentioned extremists, fallen heroes or corrupted in some way. The exception is Gul'dan, a power-hungry orc who voluntarily corrupted his people into a bloodthirsty horde which he secretly controls, planned the draenei genocide and brought the orcs into Azeroth so they could trigger two wars. He also created Garona as a "breeding experiment" between an orc soldier and a female draenei prisonner, after what she was magically aged, tortured and mind controlled into becoming his personnal assassin. Finally, he betrayed the Horde to follow his own goals, which caused the defeat of the orcs. That he died like a bitch trying to make a Badass Boast when he was bleeding to death is all the more satisfying.

He was so evil that his skull corrupted everything around it
Another example would be the leader of the Quilboar, Charlga Razorflank, who moved most of her people to Razorfen Kraul, across the street from the former capital, Razorfen Downs, pretty much so the Scourge (yes that Scourge) could move in. The results include the already deceased in Downs being brought back and having the city flooded with Scourge zombies. Made worse by the fact everybody of the race that doesn't serve her/the Scourge already is completely oblivious to this and serve blindly as soldiers.
Doctor Theolen Krastinov in Scholomance. He doesn't get much characterisation, but what he does is basically this (told by a ghost):
  Finally, he came. He introduced himself as Doctor Theolen Krastinov. We came to know him as The Butcher. We finally understood what the screams were from. The Butcher exposed us to pain that we did not know existed. He used us in countless experiments to devise a plague. The days turned to weeks. We would have died on that first day had it not been for that cruel bastard keeping us alive through magical means. The Butcher would speak of "the blood of innocents", and his dark master, "Kirtonos". Of how he must appease his master. Finally, the beast was done with his experiments. We had been drained of all life. Our spirits shattered. The sweet embrace of death was upon us and we welcomed it with open arms. But in his infinite cruelty, the Butcher revived us from death's door. We were to be kept alive and thrown to his ravenous ghouls. He laughed as he watched the fiends devour our flesh.
Captain Sen, who, as a child, lets a young boy drown to prevent anyone from telling about him pushing him in, and later goes on to be a highly unethical military leader, not caring about an arsonist burning down poor people's houses until she attacks wealthier individuals, along with other crimes over the years.

Alhazad from Wild ARMs 1. Lets look at the list: Arranged several inhabitents of a town to be abducted so he could test his parasite that horrifically mutates any living thing into a mindless monster; Sending the mutated citizens back to their town so they could slaughter everyone except a young, blind girl (who only surived because Zed protected her and took her under his wing; Threatening to let the same parasite, which he now affectionately calls the "Demon Seed", loose on a village almost entirely inhabited by orphaned children unless the party hands over a MacGuffin; Manages to infect both a young Wanderer and a puppy with the Demon Seed, forcing the party to kill them both; And finally, it turns out that he's the one who turned Lady Harkan into a Demon. Not because he was ordered to, but because he had a fondness for her. Even the resident omnicidal Eldritch Abomination was less vile then Alhazad in that at least she did what she did because she believed destroying stuff was her destined role in the cosmos. Alhazad did all those atrocities for the lulz. In fact, he may very well be the single most vile villain in the entire series. (Though Kartikeya certainly comes close)

To put things in perspective, in the remake Cecilia, a sweet, kind Friend to All Living Things, admits that Alhazad is the only enemy she's ever fought with an angry heart. That is how bad he is.

Kartikeya of Wild Arms 5. Although he initially appears to be an average Psycho for Hire, it's revealed later via flasbacks that he

shot Greg's 5-year-old son and his wife for trying to protect Greg for no real reason other than it was a fun way to play with his new ARM. His reason for attacking Greg and then letting him live after murdering his family? Again, just for the fun of it.

Wizard101:  Morganthe stands above all other villains in the game in terms of sheer vileness. As a teenage wizard, Morganthe tried to betray and kill her teacher, attempting to kill another character for discovering her plot. Seeking power from the planet Celestia, Morganthe ravages the entire world in war. Summoning the spirits of the dead, Morganthe captures and tortures them to make them a weapon for her army. Distracting the player with her minions, Morganthe uses a meteor to destroy the nation of Azteca, almost extincting the native race and laughs about doing so. Cruel, sadistic and selfish, Morganthe eventually goes on to attempt to destroy the world to recreate it in her own image
In The Wolf Among Us, The Crooked Man is the source of almost all of the corruption plaguing the city of Fabletown, and is the one behind the crimes Sheriff Bigby Wolf is working to stop throughout the story. Controlling much of Fabletown's glamour supply, The Crooked Man uses any desperate citizens' need for glamour to manipulate them into indebting themselves to him, at which point he forces them to repay him with outrageous amounts of money, valuable items, or labor, and, in the event they can't pay him back, The Crooked Man has them killed. Manufacturing his glamor in labor shops where the workers are abused and beaten, The Crooked Man also runs the Puddin' N' Pie strip club, which is a front for his prostitution ring where the girls are forced to be sex workers under threat of decapitation by magical ribbons tied around their throats that also magically prevent them from speaking anything about their work or The Crooked Man's operations. When any of the girls attempt to flee, The Crooked Man orders them decapitated by Georgie, a mobster The Crooked Man forces into servitude by threatening the lives of both him and his girlfriend. When Sheriff Bigby confronts him on his crimes, The Crooked Man tries to pin everything on Georgie, and, this failing, orders his inner circle to murder Bigby, before leaving them all, even his Dragon Bloody Mary, to die. After being arrested, The Crooked Man tries to turn the town against Bigby, and, failing at this, attempts to throw Bigby down the Witching Well. Though putting up a well-meaning façade, by the end of the story, The Crooked Man's true colors are shown to be solely that of megalomania and greed.
The X-Men spin-off series X-Men Legends gives us General William Kincaid, the Big Bad of the first game who, despite being a mere Canon Foreigner, is an amazingly vile piece of work. His hatred of mutants is so great that he commits numerous crimes: re-activating the destructive Sentinels despite this being a very bad idea; kidnapping innocent mutants (such as the Morlocks from the sewers), in order to experiment on them; creating human-Sentinel hybrids which may not have been made just from mutants; and as the icing on the cake, his ultimate plan is to collapse Asteroid M upon New York City in order to obliterate it and all its inhabitants, just so that humanity blames mutants for it and eradicates them from the face of the Earth! While he does have a Freudian Excuse (revealed in conversation with an NPC) - a mutant with poor control over their power killed his wife - this is far too weak to justify his genocidal hatred, particularly since he's willing to

kill millions of humans

just to get his revenge. Thankfully, the X-Men put a stop to his plans and in the end, he's ultimately arrested and tried for his crimes against humanity.

The sequel has Apocalypse as it's Big Bad and he is once again presented as a extremely cruel Social Darwinist. Apocalypse starts the game by conquering Genosha, locking all the Genoshan mutants in a makeshift prison so he can test them for harmonic DNA, a particular DNA type that will increase his own power. When the X-Men come to liberate Genohsa, Apocalypse attempts to destroy the Genoshan Sea Wall, which kills almost every mutant in Genosha. After Genosha is liberated, the X-Men track Apocalypse's forces to the Savage Land, where they attempt to destroy the technology that keeps the Savage Land in tropic temperatures; this would result in the inhabitants of the Savage Land freezing to death. Later Apocalypse manages to conquer New York City, dropping a bomb that flattens several neighborhoods, just to make room for his tower. Apocalypse again imprisons the mutants and tests them for harmonic DNA, while having his forces attempt to drive the human refugees into the sea, setting up anti-aircraft guns to prevent anyone from rescuing them. Apocalypse is such a powerful and cruel foe that the X-Men and the Brotherhood team up to put a stop to his madness.

Xenoblade has quite a few among its large cast of characters.

The biggest and baddest of the lot is easily the true villain of the game, and the one at the heart of every bad deed carried out in the game: Zanza, the cruel, sociopathic, and egomaniacal god of Bionis. He wasn't always a god but began life as a crazed scientist named Klaus, who annihilated the entire universe with a dangerous experiment due to his impatience and recklessness despite being warned about the potential consequences by his colleague Meyneth, all because he wanted to feel like a god by creating a new universe. He got his wish alright, as he transformed the universe to an endless mass of water where he and Meyneth were the only surviving beings, and they ascended to godhood by transforming into the souls of the enormous titans Bionis and Mechonis respectively. They both grew lonely and created life that lived on their bodies: Meyneth created the Machina and was kind and loving to them, while Zanza created the Homs, Nopon, and High Entia, all of which have no higher purpose than to serve as his food, and is more than willing to cause the apocalypse if he feels that they're getting too unruly and want to leave him, and has done so multiple times in a cycle of death and rebirth. When a noble, goodhearted giant named Arglas found his weapon the Monado, Zanza's soul possessed Arglas and used his body to get the Bionis to attack Mechonis' capital Agniratha, killing tons of Machina and turning the once heroic and noble Egil into a revenge-obsessed madman before fighting Meyneth to the death until their titans stopped moving. In the present day when he's resurrected by his disciple Dickson, he brutally murders Egil and Meyneth before completely annihilating the Mechonis and all life on it, then goes on to transform most of Alcamoth's High Entia into Telethia, his mindless servants that act as his death-bringers by wiping out all life on Bionis and collecting ether for him to use as energy, and is dead-set on murdering everyone living on his titan body before renewing the cycle. While Zanza reveals that he desired friendship, what he truly wants isn't friendship, but more of a one-sided abusive relationship where he rules over his creations with an iron fist unless if they worship him endlessly and act as his food. All in all, Zanza embodies the worst traits of a god, as he believes that he can do whatever he wishes due to his godhood and views all life aside from himself as lowly insects that he's free to use and abuse as he sees fit.
The particularly cruel Faced Mechon known as Metal Face is just plain disgusting. Formerly a cowardly Homs named Mumkhar, he was jealous of his supposed friend Dunban and the attention he received due to being the hero who wielded the legendary blade known as the Monado. When he, Dunban, and Dickson held off the Mechon at Sword Valley, Mumkhar gleefully abandoned them to their deaths while taunting and laughing at them before being attacked by Mechon. Unfortunately he obviously didn't die, but willingly became a Faced Mechon and thus sold out his species to the mechanical menace. When he's seen in the present, Metal Face leads an assault on Shulk's hometown of Colony 9 with a horde of lesser Mechon and slaughters tons of innocents, including Shulk's friend (and Dunban's sister) Fiora. If that wasn't bad enough, Metal Face never shuts up about it and clearly enjoys pissing off Shulk every time he brings it up, and even goes as far as to say that it felt great to sink his claws into her, and that her screams were music to his ears before laughing his ass off at Shulk's resulting anger. Later on in the game, he

causes chaos among the High Entia as he slaughters their benevolent emperor Sorean Antiqua and orphans his absolutely lovable daughter Melia

. And once he reveals his true identity as Mumkhar to Shulk, Dunban, and the rest on Valak Mountain, he explains why he attacked Colony 9: it was because Dunban lived there. He wasn't ordered to attack it, he simply wanted to make Dunban suffer by killing everyone who was close to him purely out of spite, pettiness, jealousy, and pure unbridled hatred. Even when Shulk and Dunban spare him, he tries to kill them not even a second later and only succeeds in killing himself on accident. Naturally, once he dies no tears are shed whatsoever and his death is quickly glossed over by the main cast. Basically, Metal Face/

Mumkhar

is the Pigma Dengar of the game, only much worse.
Sadly,

Mumkhar isn't the only close friend of Dunban's who turns out to be an irredeemable scumbag

. Enter Dickson: Dunban's old war buddy, Shulk's adoptive father, and all around Cool Old Guy extraordinaire. He spends most of the game acting very helpful towards Shulk and the gang, but

when Shulk refuses to finish off Egil, the leader of Mechonis and instead wishes to make peace with him, Dickson gets pissed and kills him by shooting him in the back which releases the evil god Zanza from his body all with a look of cold satisfaction on his face. He goes on to reveal that he never cared for Shulk (Or anyone on Bionis for that matter) and only raised him so he could groom him into becoming a worthwhile host for his god, and is willingly helping Zanza annihilate all life on Bionis in exchange for godlike power and the chance to kill whoever he damn well pleases

. He then chases down the fleeing party with an army of Telethia to finish them off before going after the Allied Forces of Bionis, and smugly looks on with a sickening smile on his face when his fellow disciple

Lorithia betrays her comrades and transforms them all into Telethia in an agonizingly painful transformation sequence

. Later he leads an assault on the newly rebuilt Colony 6 with the intention of slaughtering all of its inhabitants and takes some time to mock Melia, whose

brother was one of many High Entia transformed into Telethia against their will

just to get a rise out of her

in a similar manner to his old friend Mumkhar in regards to Fiora's death towards Shulk

. The worst part about

Dickson

however is his attitude in general: he's smug, self-serving, bloodthirsty, and absolutely happy to let his people die out of a lust for power.

It's funny just how appropriate his name truly is

.
In a similar vein to Metal Face is his fellow Faced Mechon Xord, the game's Starter Villain who serves as the antagonist of the Colony 6/Ether Mine arc of the story. A sadistic and gluttonous brute of a Mechon, Xord led an attack on Colony 6 and succeeded in completely annihilating it, leaving it a smoldering crater with the only refugees being a small group of non-combatants as well as the medic/sniper Sharla and her kid brother Juju. When Shulk and Reyn attempt to save Juju from one of Xord's flunkies, Xord takes Juju and flees to the Ether Mines where he is keeping him along with a bunch of hostages that he took. Once they arrive to where Xord lies in wait, there are a ton of bloodstains yet no survivors, and after laughing his ass off Xord reveals that he ate every last hostage he took and shows a sickening sense of giddiness at the prospect of gobbling down Juju for dessert. While unlike Metal Face

he seems to have some trouble remembering his life as a Homs, he's not brainwashed as he simply doesn't care about his old life and relishes in all the destruction he causes, being more than content to spend his days murdering, pillaging, and eating people

.
In Xenoblade Chronicles X, Alex is a BLADE who blames the destruction of the Earth on any xeno, regardless of how they're affiliated. Tricking Rook into gathering a number of xenos and attending a seminar that will take place in the wilderness, Alex uses this excuse to attempt murder on the xenos attending as the start of his Final Solution. If the murders aren't stopped by the player, Alex clearly relishes in their deaths—much like how Goetia relishes in the thought of purging mankind. An opposing group led by Eliza condemns the actions of Alex and his terrorist friends, but wishes to negotiate with them peacefully to set them straight. This fails, and Alex attacks the player in the negotiation process. When Eliza wishes to make an assembly to advocate human-xeno cooperation, she gets non-fatally sniped, by Alex's orders. Later, the player finally confronts Alex at Cauldros, where he's seen conspiring with Ganglion forces—the same Ganglion forces who actually DID destroy the Earth—to bring about his genocidal ambitions.

In Xenogears, Miang Hawwa is eventually revealed to be the true driving force of the game's conflict. Initially Ramsus's wallflower assistant, Miang turns out to be an ancient being with one goal: to prepare humanity for harvest by Deus. The "Eve" of the world, its first woman, Miang has helped to manipulate human history by running an Ancient Conspiracy, causing countless wars and conflicts with countless deaths. Miang demonstrates nothing less than cruel satisfaction at her manipulations, rubbing it in her lover Ramsus's face how he was a failed prototype of Ramsus's rival Fei to break his already fragile mind. Miang awakens Deus and causes the genocide of almost all humanity, in addition to having made it her personal mission to destroy the happiness of lover Fei and Elly's past incarnations every time they reincarnate
The Xenosaga series gives us Dr. Dmitri Yuriev. A man who created an entire army of clones of his own child and then

sent them off to battle a deity, knowing that doing so would likely cause a reaction that would incinerate an entire planet, children, innocents, and combatents alike. He was already planning to use this genocide as political leverage to increase his own power. He held back one of those clones, though not out of mercy. No, he planned to use that one to assassinate any of the boys he grew up with as brothers who might survive and then take over his body in order to continue living forever. And let's not forget that once he finally took over the body of said clone, he used that appearance to get close to a very sweet girl who trusted that clone implicitly, and then shot her in the stomach. And then went on to murder an entire starship's crew, civilians and all.

In the Zone of the Enders series, Nohman Ridley, the leader of the extremist Martian faction called BAHRAM. He causes countless destruction in the name of freeing Mars and has no qualm about sending his minions to death in order to achieve his goals. Then, it is later revealed that not only does Nohman not care about Mars' independence at all but also wants to wipe out the entire solar system with the Aumaan.

Even if one takes madness induced by the Metatron into account, it's clear that Ridley is a power-hungry madman who will stop at nothing to achieve his ambition, as shown when he sent Dingo and his teammates on a suicide mission just so he can eliminate competition for the leadership in BAHRAM. Note that this particular incident happened before Anubis and Jehuty were made.
On the Earth's side, we have Zephyr, the Mad Scientist. Willing to do anything to gain recognition for his research on Metatron, he uses children in lethal experiments to develop the mindflow system, which subdues the will of a pilot to enhance the performance of orbital frame. This system works better with children, making them ideal for soldiers. Only two of the children,

Pharsti and Vale

, he used for his experiment manage to survive and run away, setting the plot of Fist of Mars in motion.
No one wants to mention Ned Noachim? This guy takes sheer pleasure in depriving a hospital of life-saving medicine, watching an entire city burn, and holding three orphans and an orphanage hostage with explosives, among other horrific things.